The first thing you notice when you arrive in Porto, aside from the beautifully decorated São Bento station, is the large number of buskers on the streets. Live music is played everywhere you go, from your standard singers with guitars to drummers, keyboard players, trumpeters, violinists, flutists, steel drummers, there's something for everyone!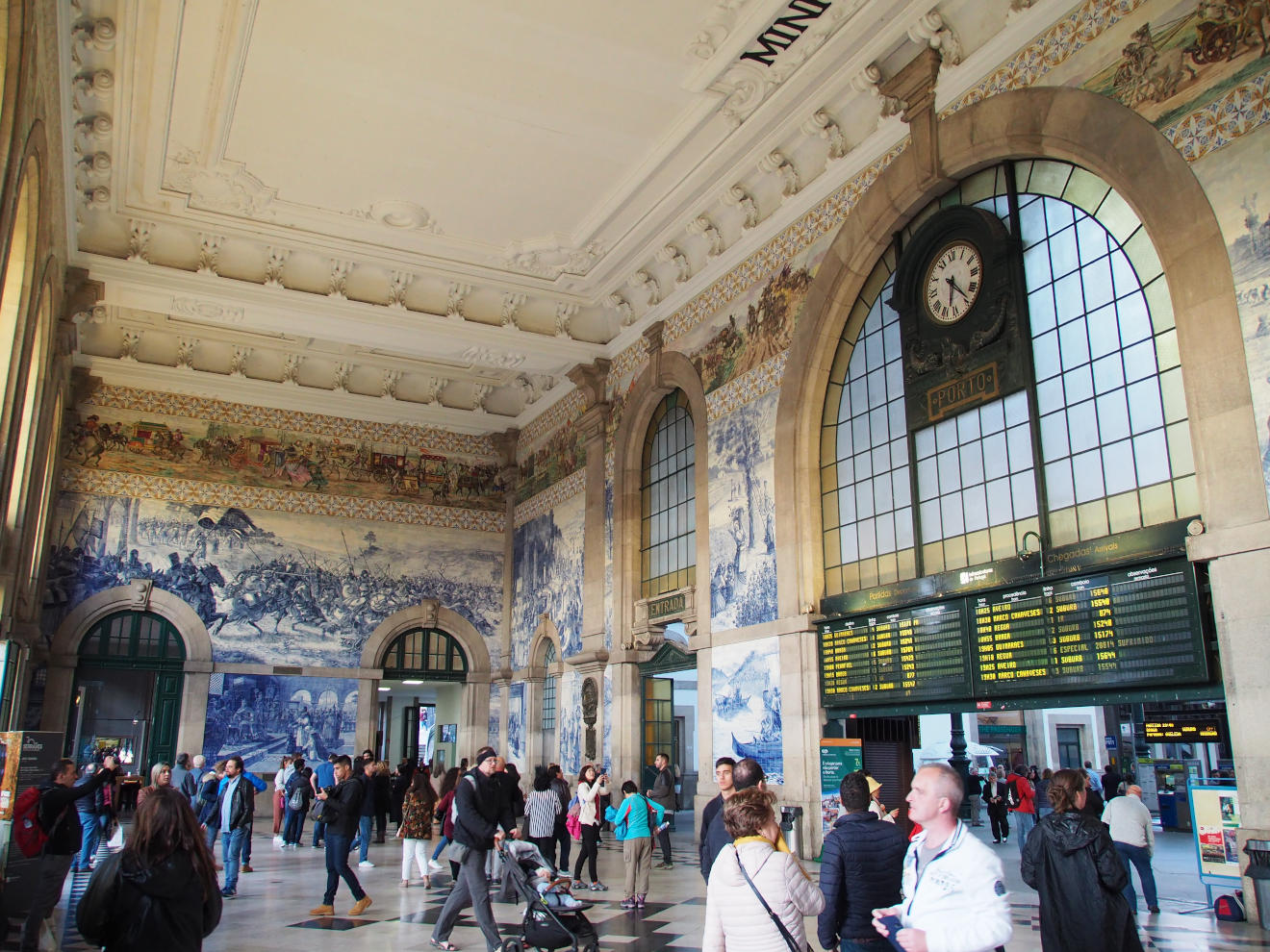 We arrived into Porto about 45 minutes later than planned as our train from Lisbon was delayed. To get to the city centre, we took a suburban train from Porto Campanha to São Bento and from there walked to our apartment in the old town. While the roads are still cobbled and there are still lots of hills, the pavements themselves are paved making it much easier to walk around than Lisbon.
We dropped our stuff at the apartment, which had a stunning view across the River Douro, and headed out to explore. Porto is full of cathedrals and churches, all covered in blue and white tiles. It's a really pretty city and much smaller than Lisbon so easier to navigate. We wandered along the river then up to the Praça do Infante D. Henrique Square, surrounded by the old São Francisco Church, the Customs House and an old red market building that has been converted into a night club and restaurant!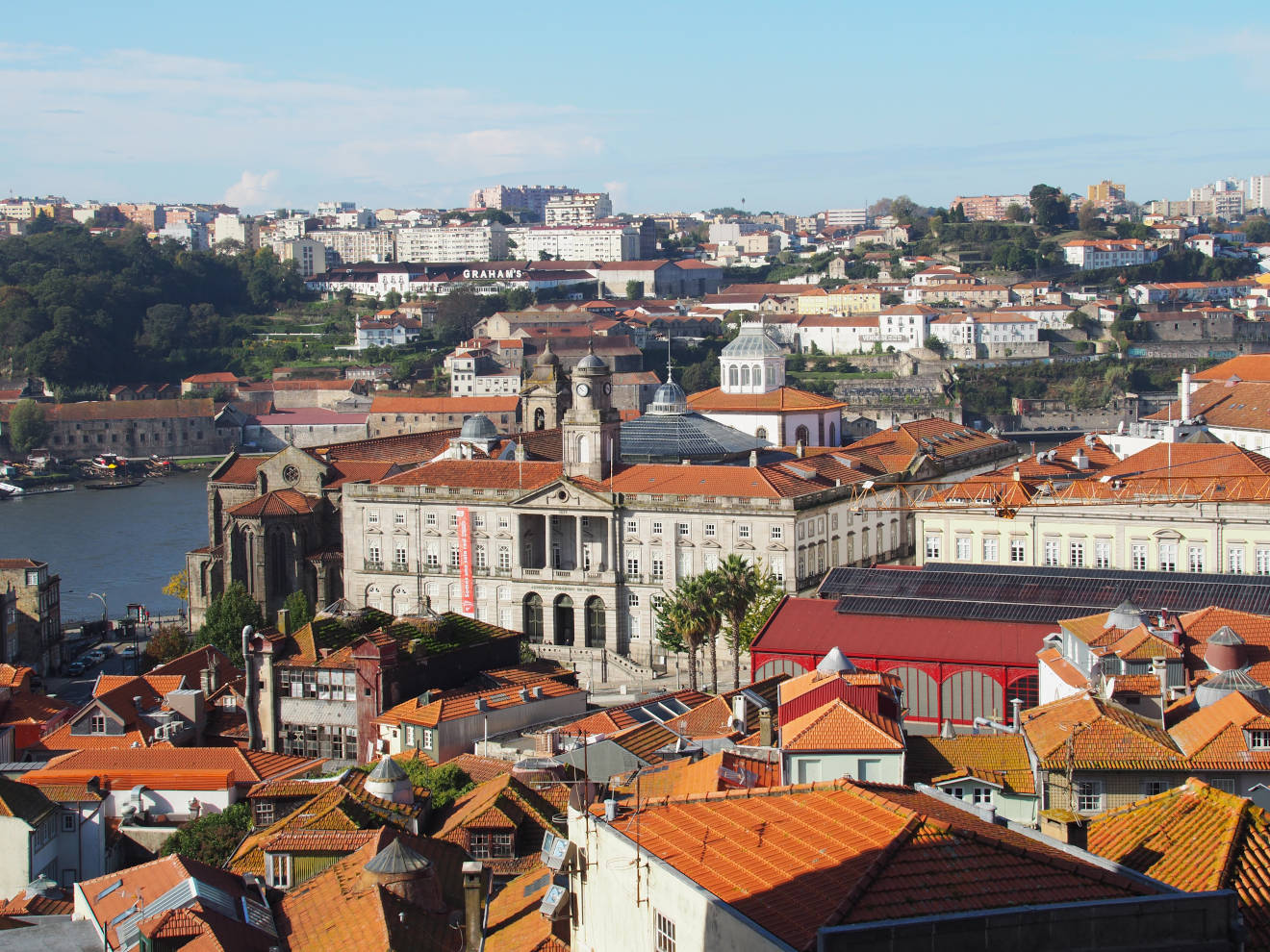 Having not really had any lunch we decided to go for an early-ish dinner at a recommended chicken and chips restaurant called Pedro dos Frangos. There are two buildings on either side of the street so we picked one and were grateful to find the last free table as it was heaving. However after half an hour of watching two waiters, one of whom was very doddery, make no attempt to acknowledge us whatsoever, I decided to check out the other restaurant and good thing I did as it was much quieter and we were seated, served and our food had arrived within ten minutes of us switching sides!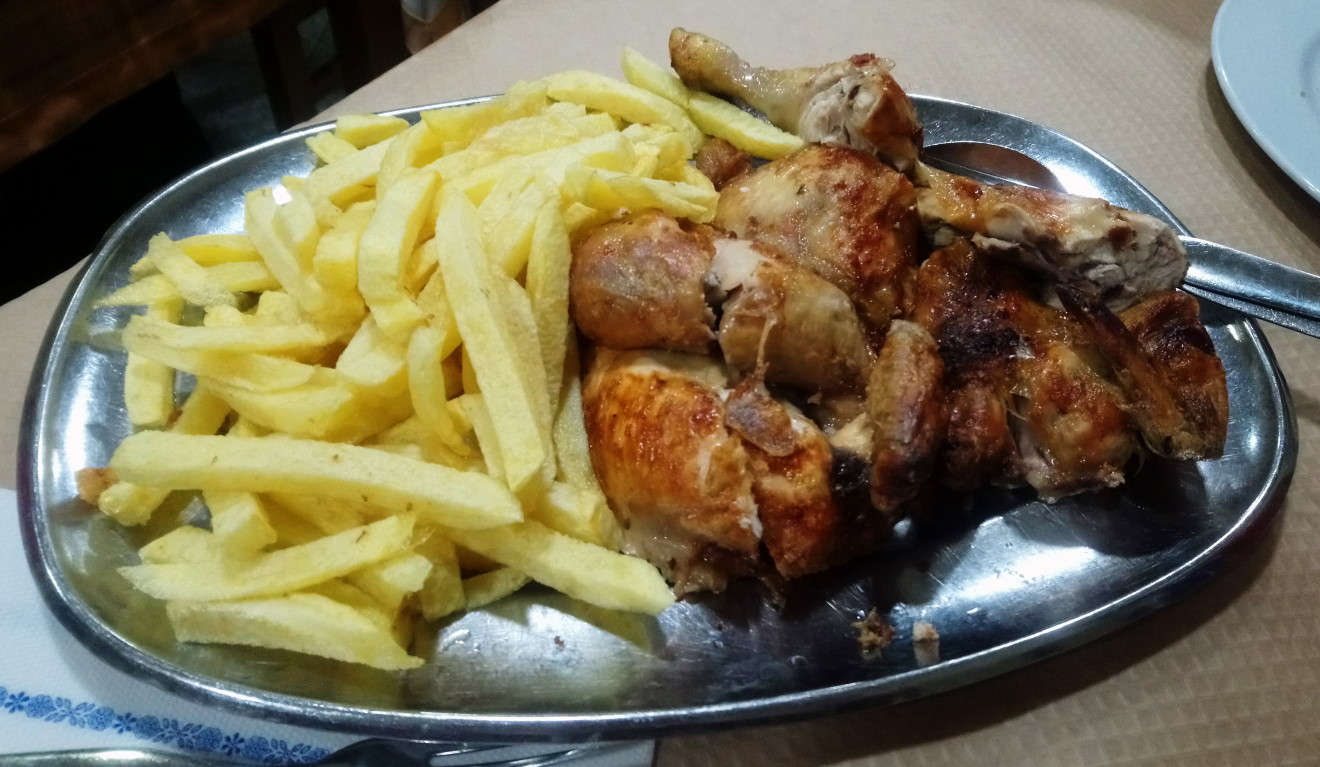 That said, the chicken was tasty so it was probably worth the wait. However, even the restaurant this side had an odd approach to service - halfway through our meal, the table behind us broke a wine glass and instead of clearing it up, the waiter just left all the broken glass on the floor and trod in it while serving the tables around us! Bizarre!
From there we wandered down the main Avenue dos Aliados, taking in the town hall, a large wind turbine blade and the fanciest McDonald's I've ever seen, before going for a quick drink in a small craft beer bar. On the way back home, we passed various groups of school kids dressed in black cloaks, carrying large wooden spoons and chanting or shouting at other groups. It was really odd and felt quite haunting! Apparently it was something to do with the start of school but we didn't really get it!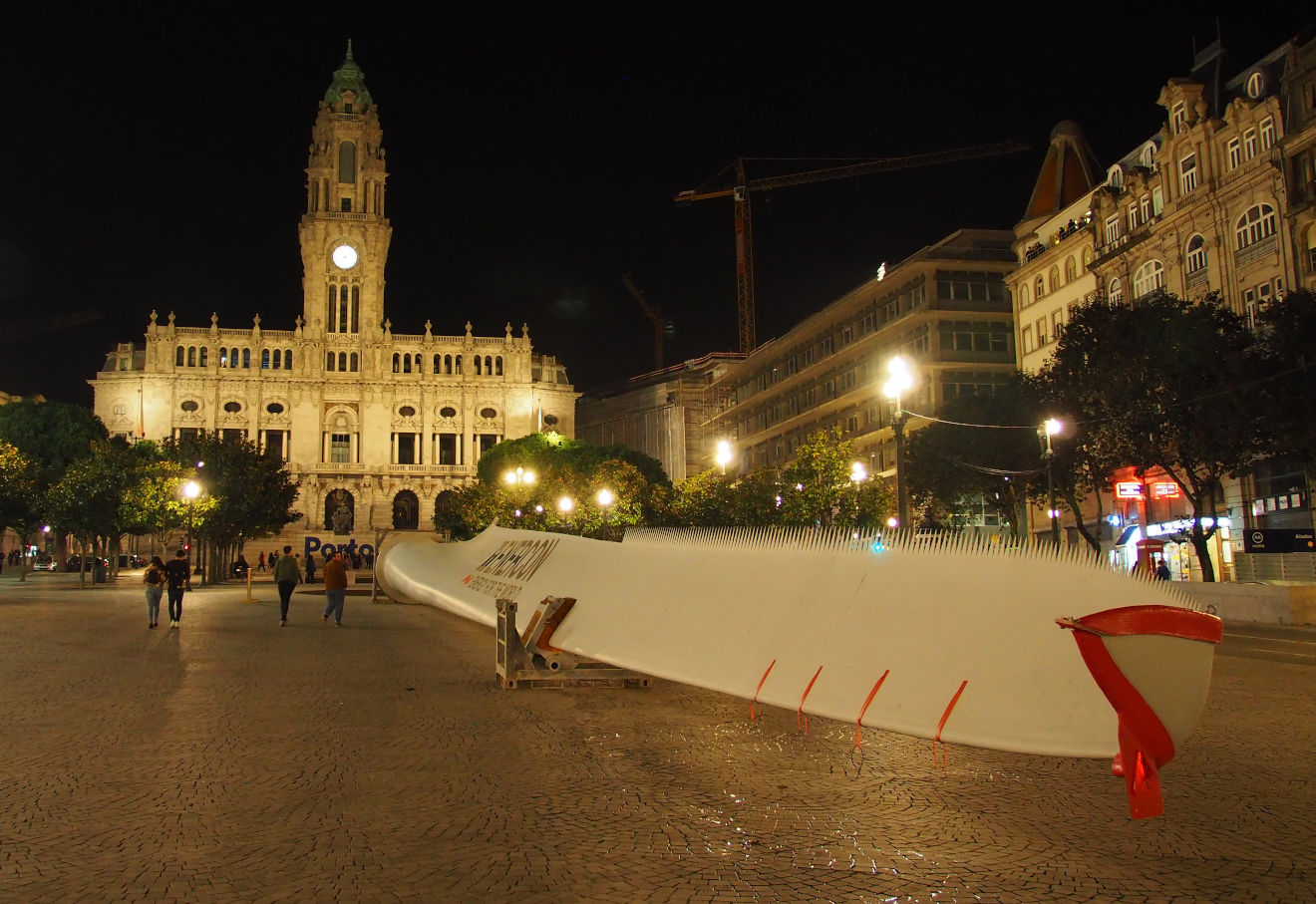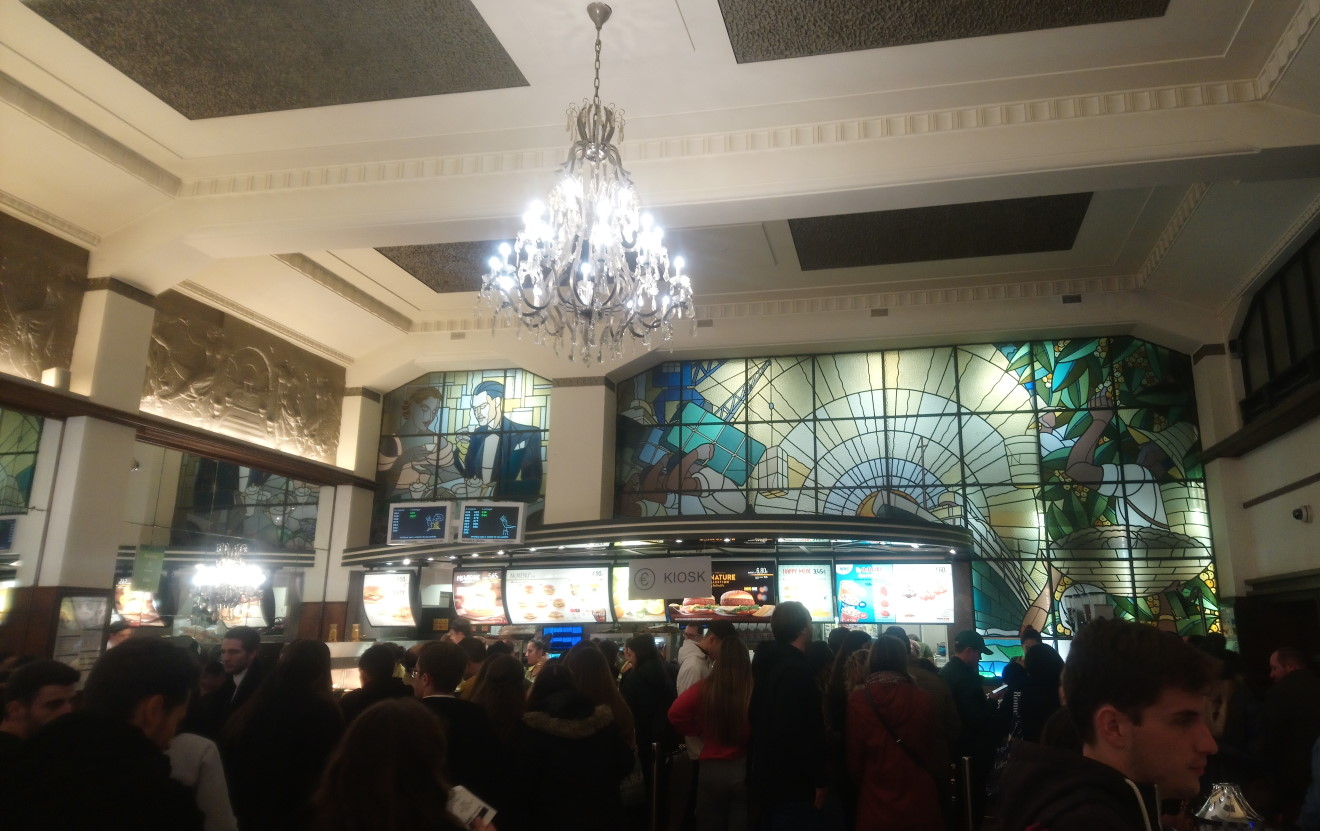 The next day dawned bright and sunny - a rarity for us on this trip! We attempted to visit Livraria Lello, a rather fancy bookshop, but the queue was huge so we continued on to the Sé Cathedral and a couple of prime viewpoints to get a great view of the river and Porto.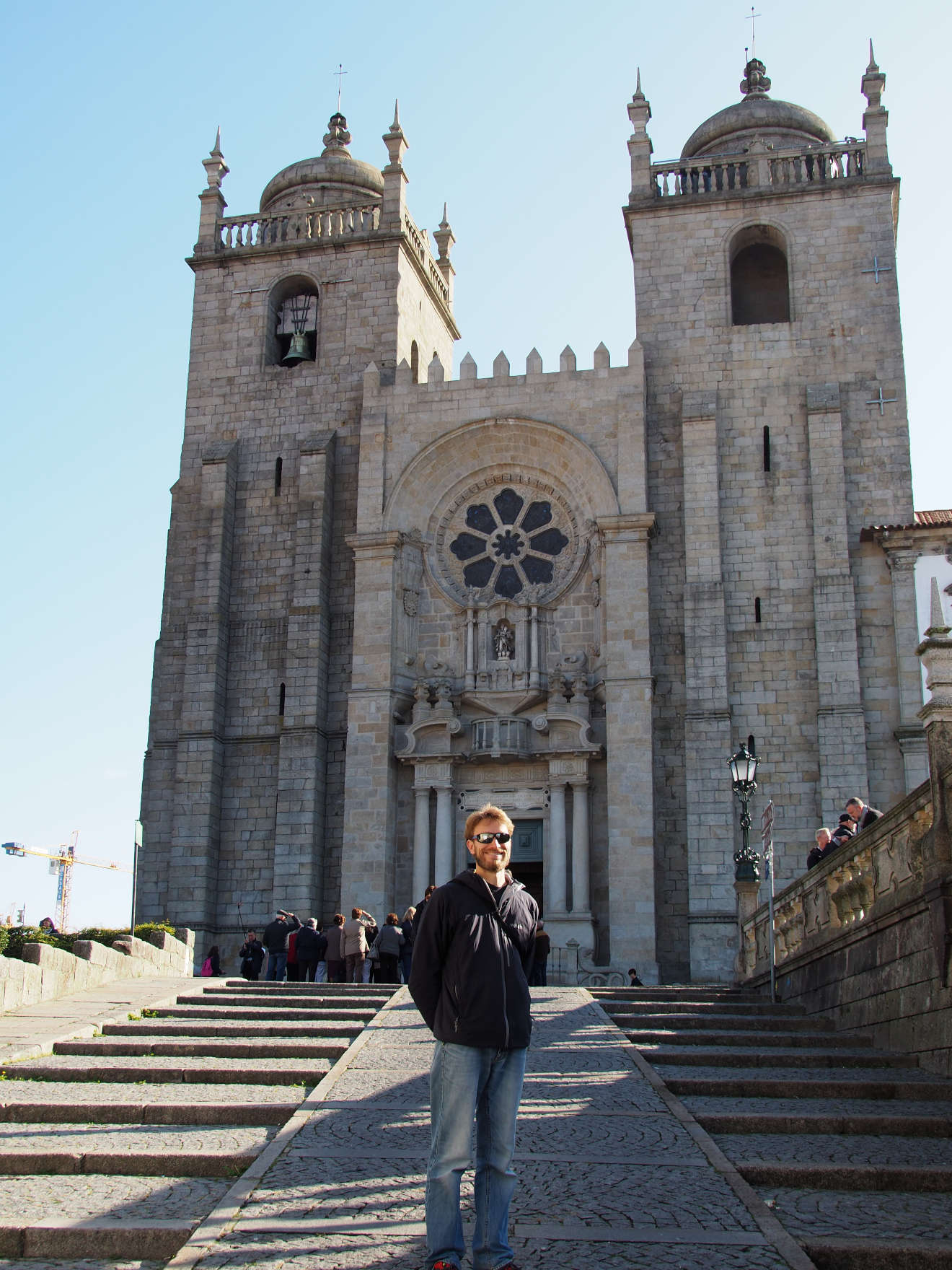 From there we crossed the Ponte Luiz I bridge, designed by Gustave Eiffel, which has two levels, the top for pedestrians and trams and the bottom for pedestrians and cars. The views from the bridge were stunning, particularly in the sunshine.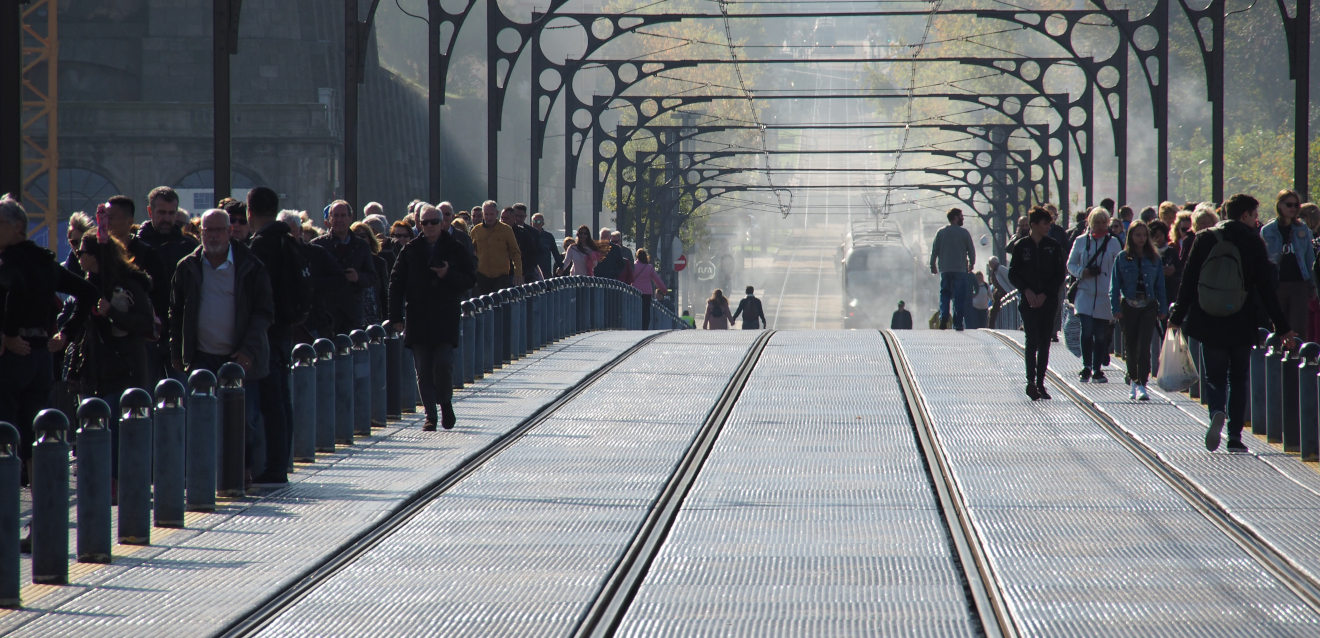 On the southern side of the Douro is Vila Nova de Gaia, where all the port houses are. We wandered along the riverfront before stopping for a pastel de nata and a chocolate éclair at one of the cafes. It was delightful sitting watching the world go by in the sunshine.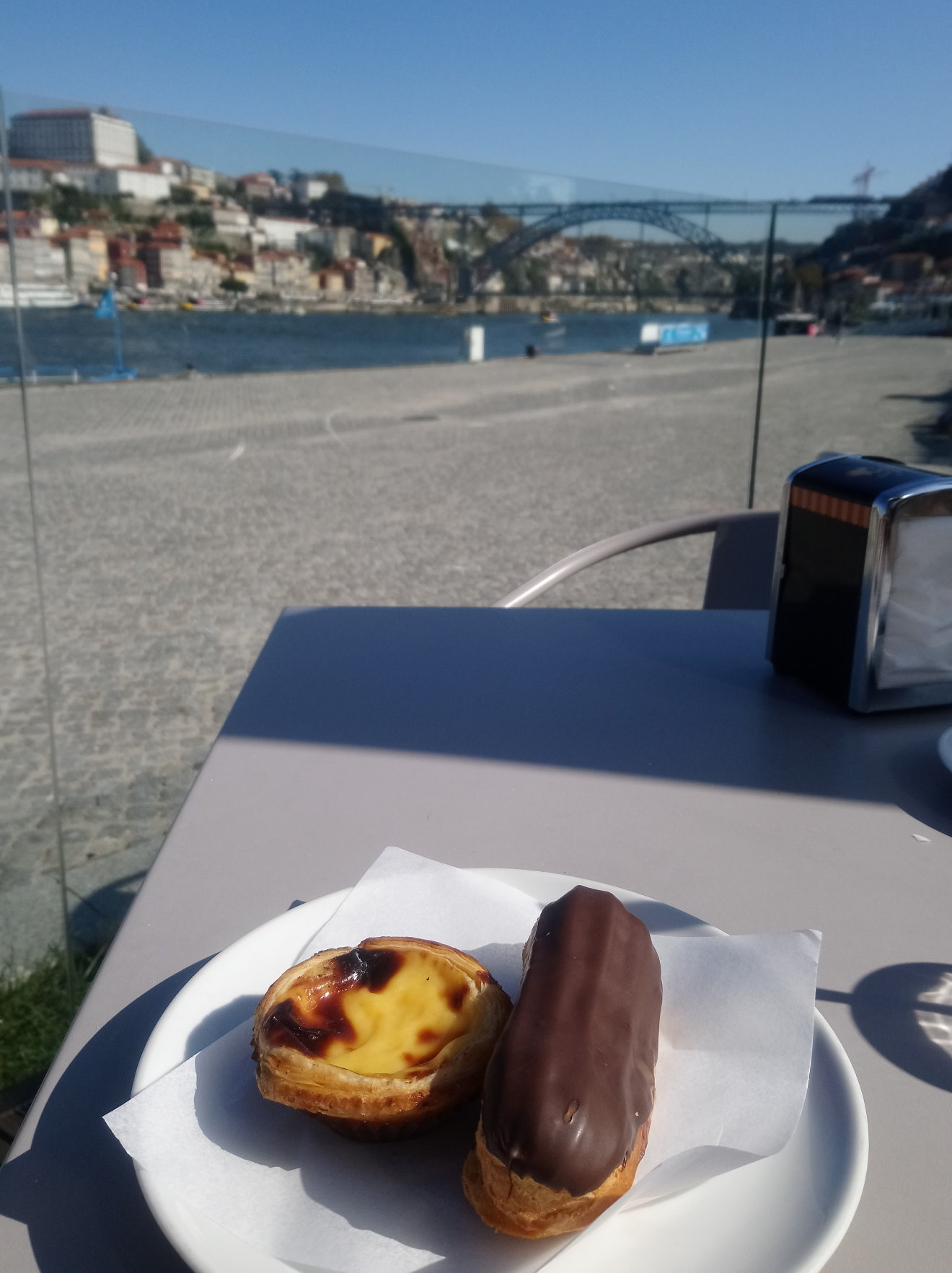 For lunch we found a little coffee shop set back off the main strip called 7g, which served tasty brunch food and freshly roasted coffee, which James loved! We'd booked ourselves on a tour of the Cockburn (pronounced Coburn) port house so made our way up the quaint back streets, past many other port houses. The tour itself was really interesting, the port house is huge and has its own cooperage where people are still employed to repair barrels, even if they no longer ship the port in them.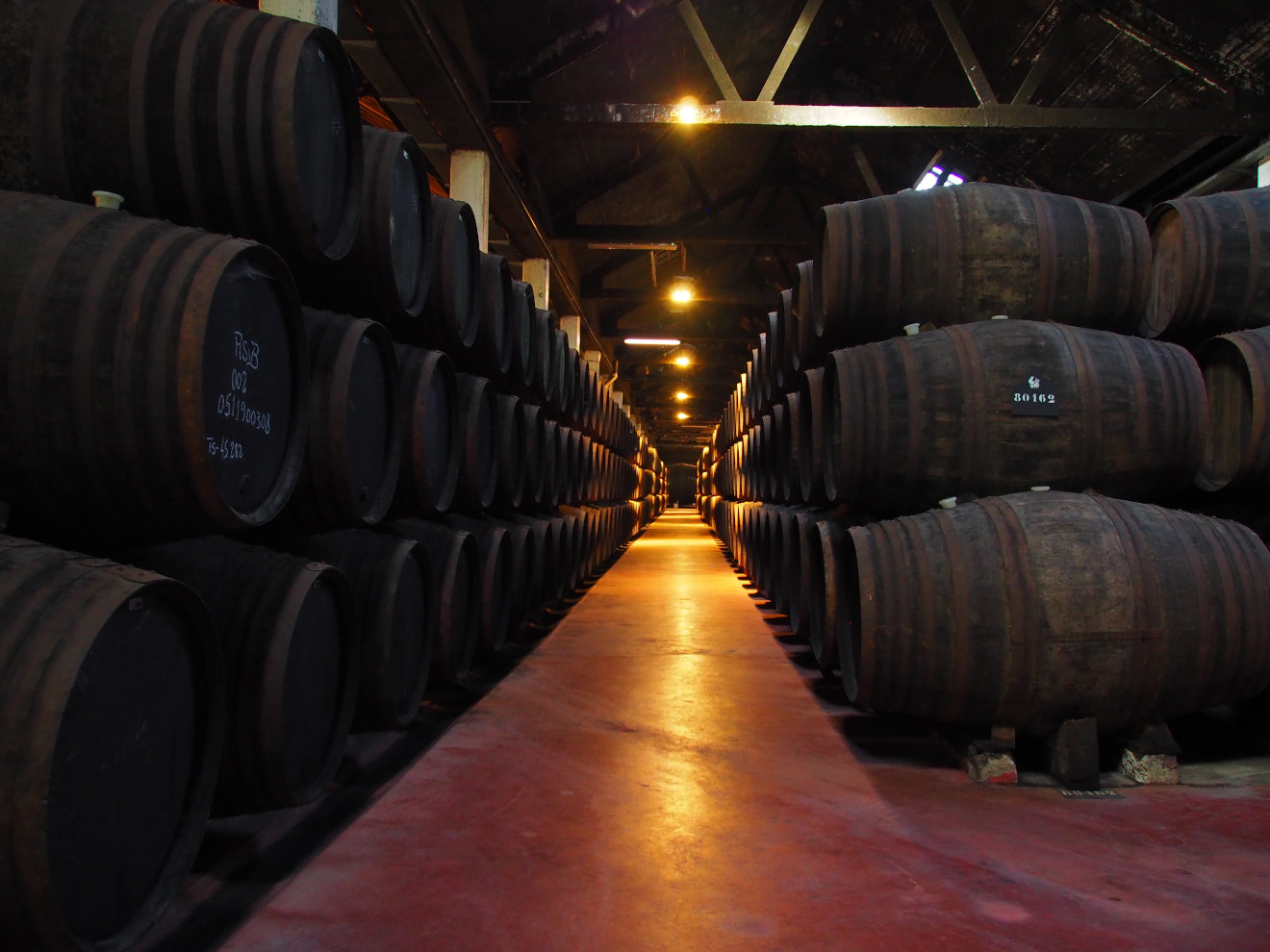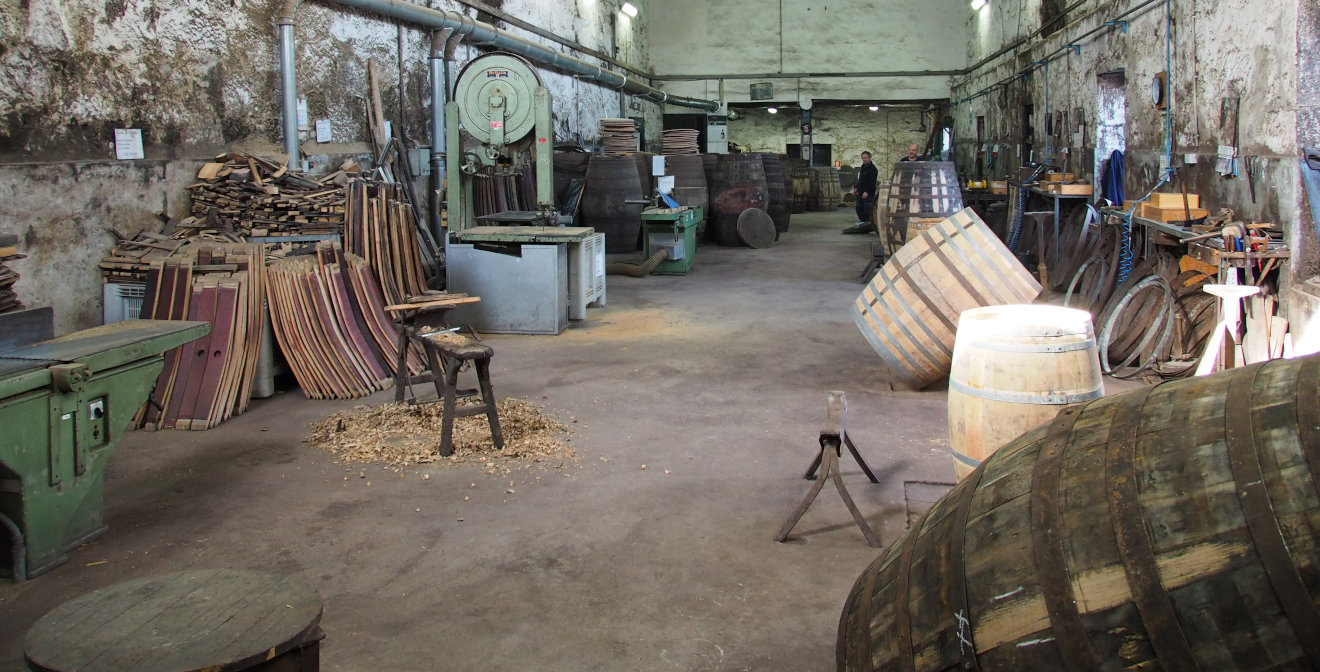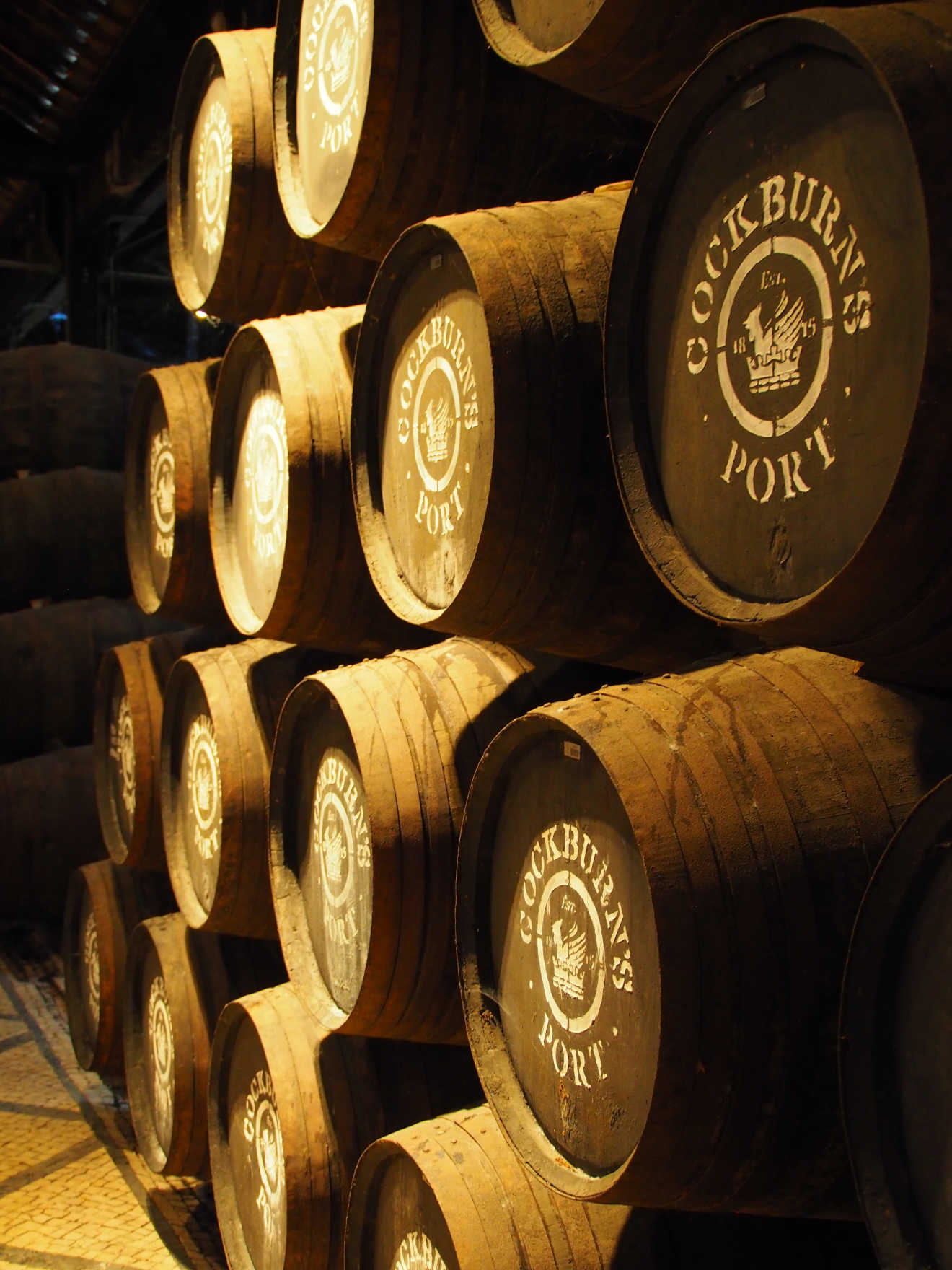 At the end of the tour we got to have our port tasting. Port comes in three varieties, white, ruby and tawny, so we got to try different types of these, as well as three chocolates designed to pair with the port. It was delicious, with the winner being a toss up between the white and the special reserve. We felt quite drunk afterwards!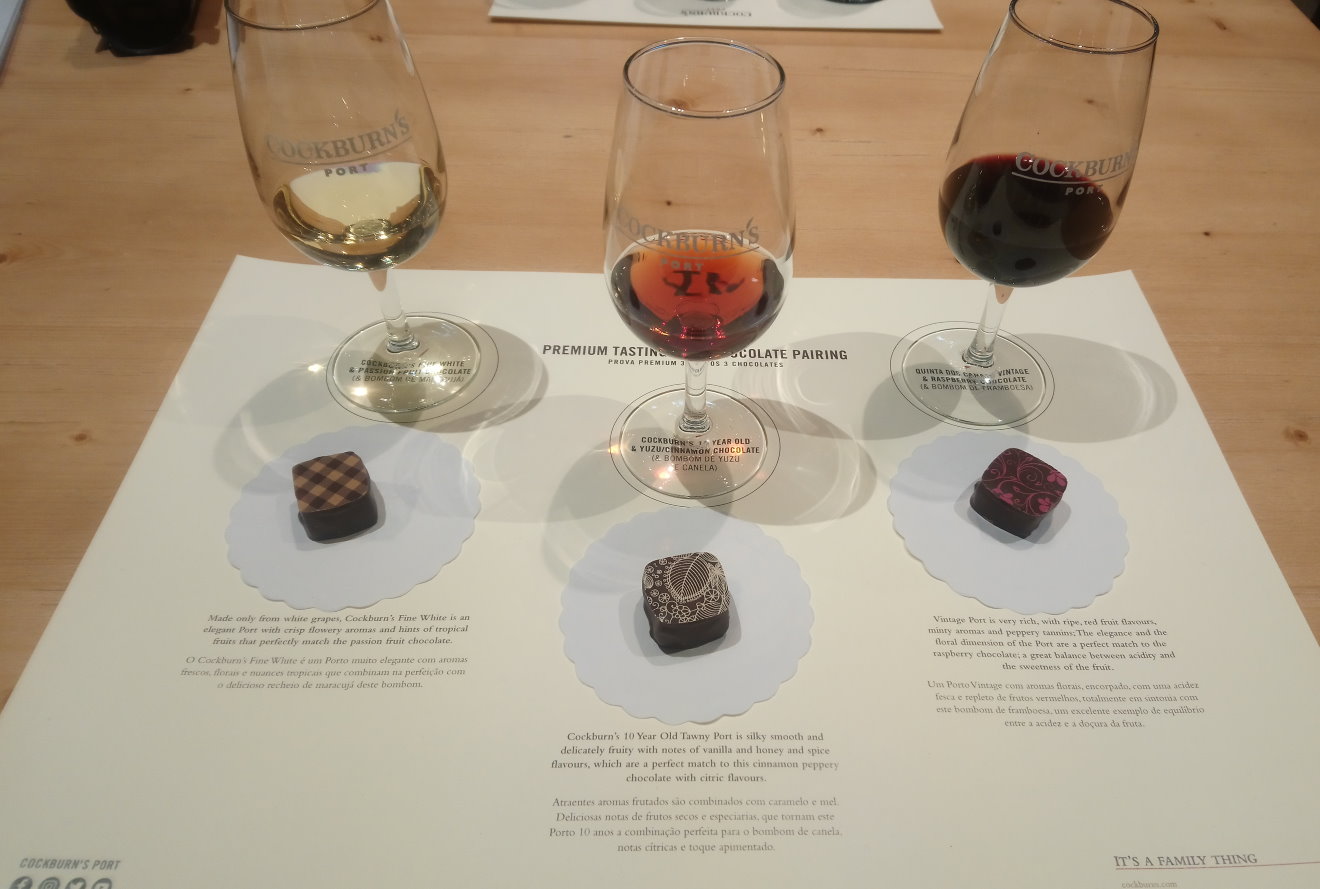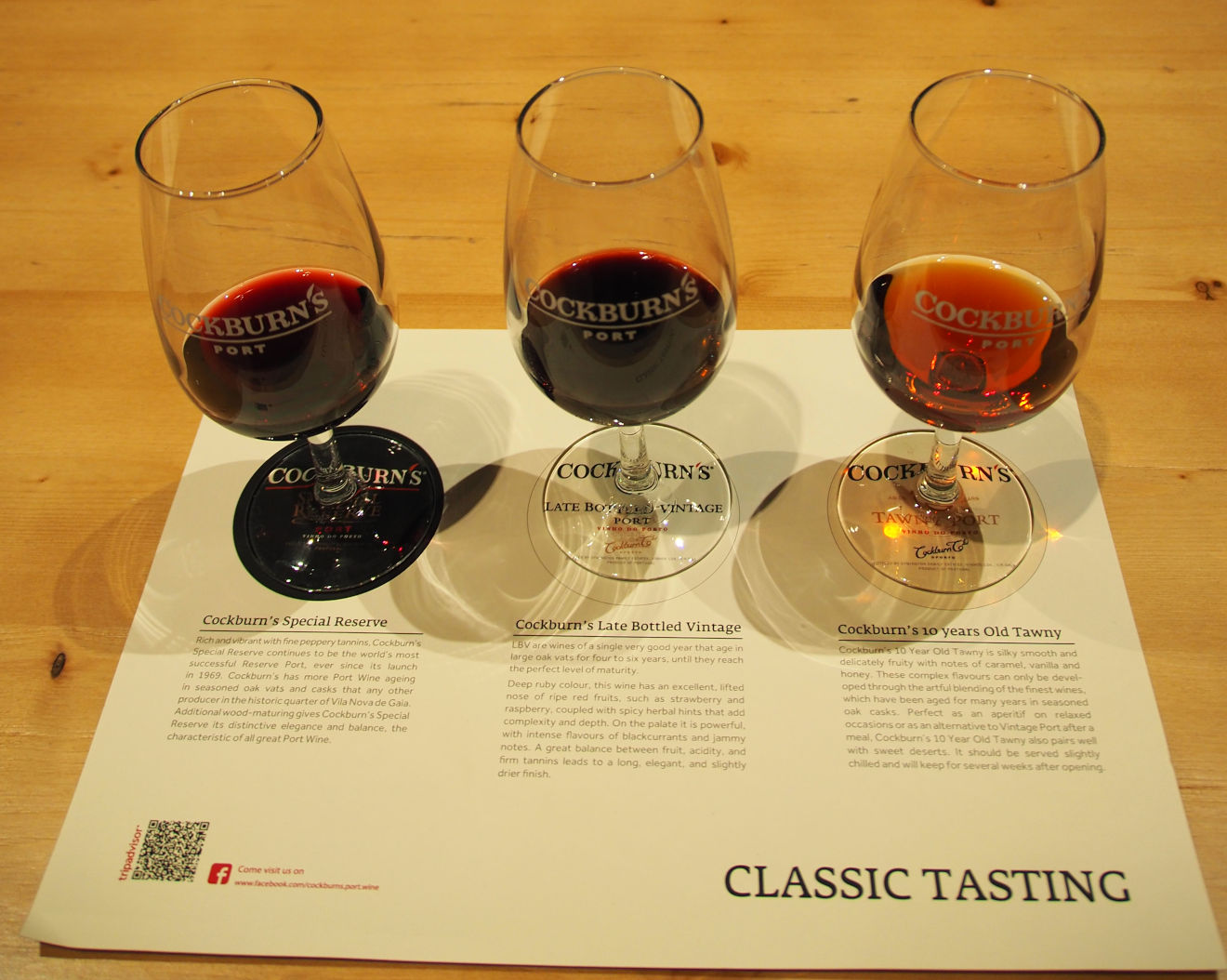 After popping back to the apartment, we headed out for dinner, this time to another recommendation called Casa Guedes which sells seriously tasty pork sandwiches. After some ham and cod croquettes for starters, the main event did not disappoint! Well worth the visit.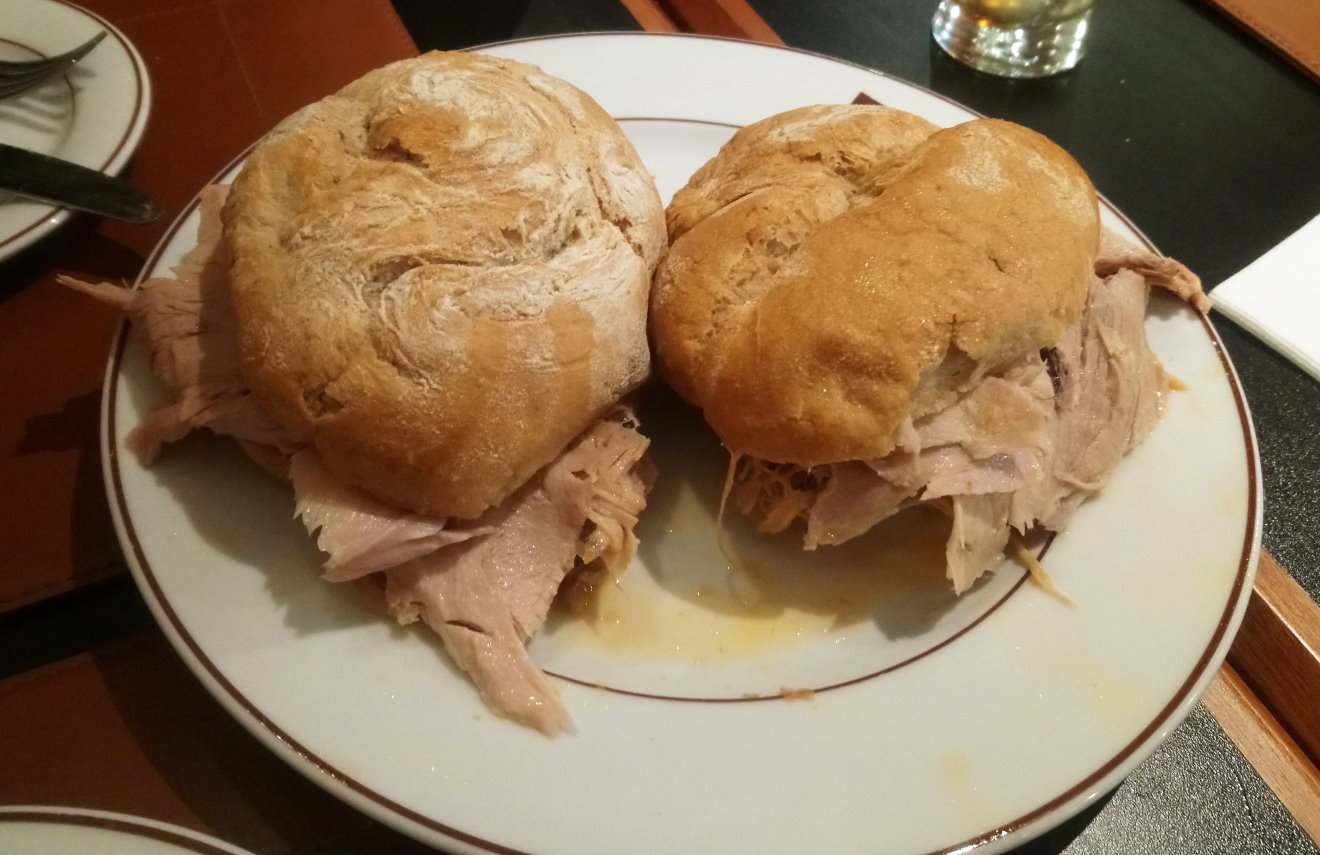 After dinner drinks consisted of a trip to a craft beer bar called Letraria, followed by a small bar called Capela Incomum for some more port and a cheese platter. They certainly know how to eat and drink in Portugal! Again the cloaked figures were out in force for our walk home.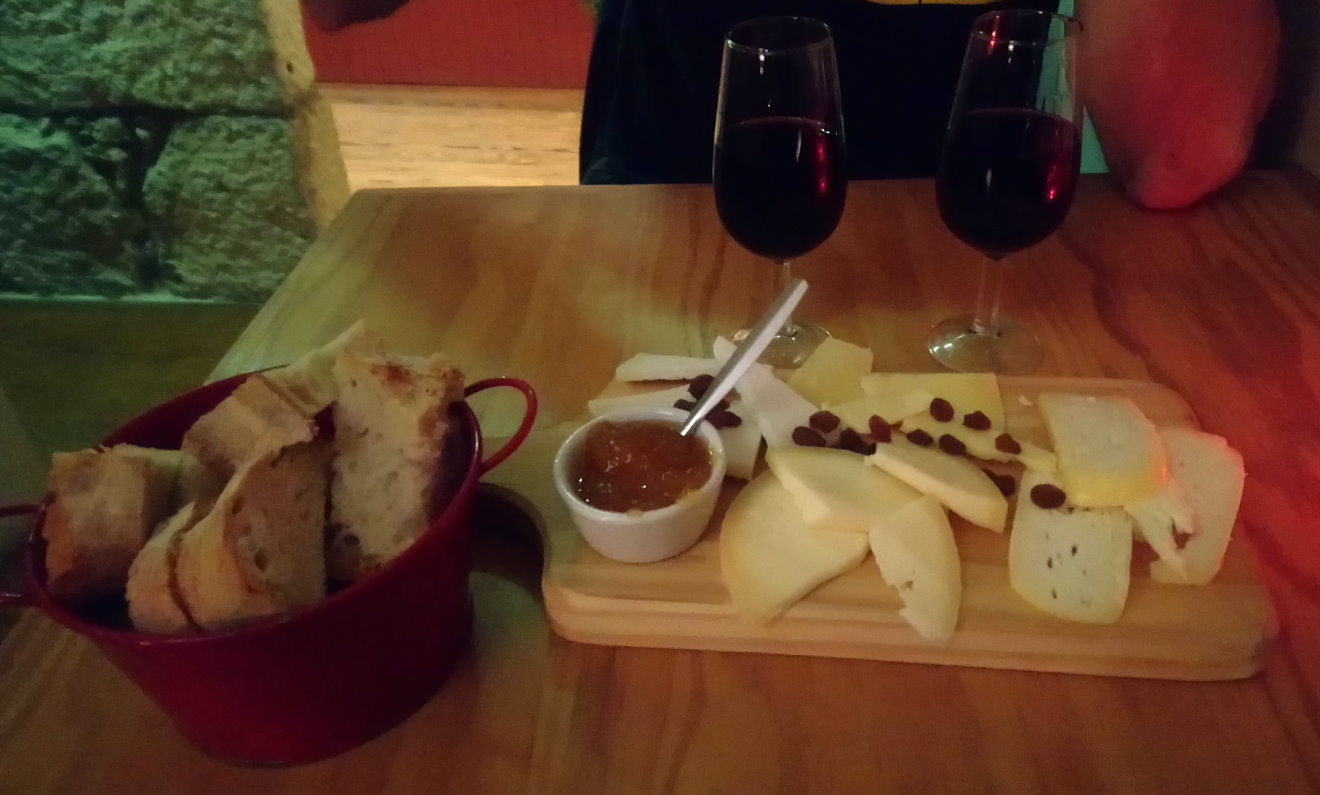 For our last full day in Porto, we took the tram to the coast, where we walked from the Foz do Douro all the way up to Matosinhos. It was another gorgeous day, although the sea was absolutely freezing so we decided not to go swimming! Instead we relaxed at a cafe before admiring some great geology formations along the coast.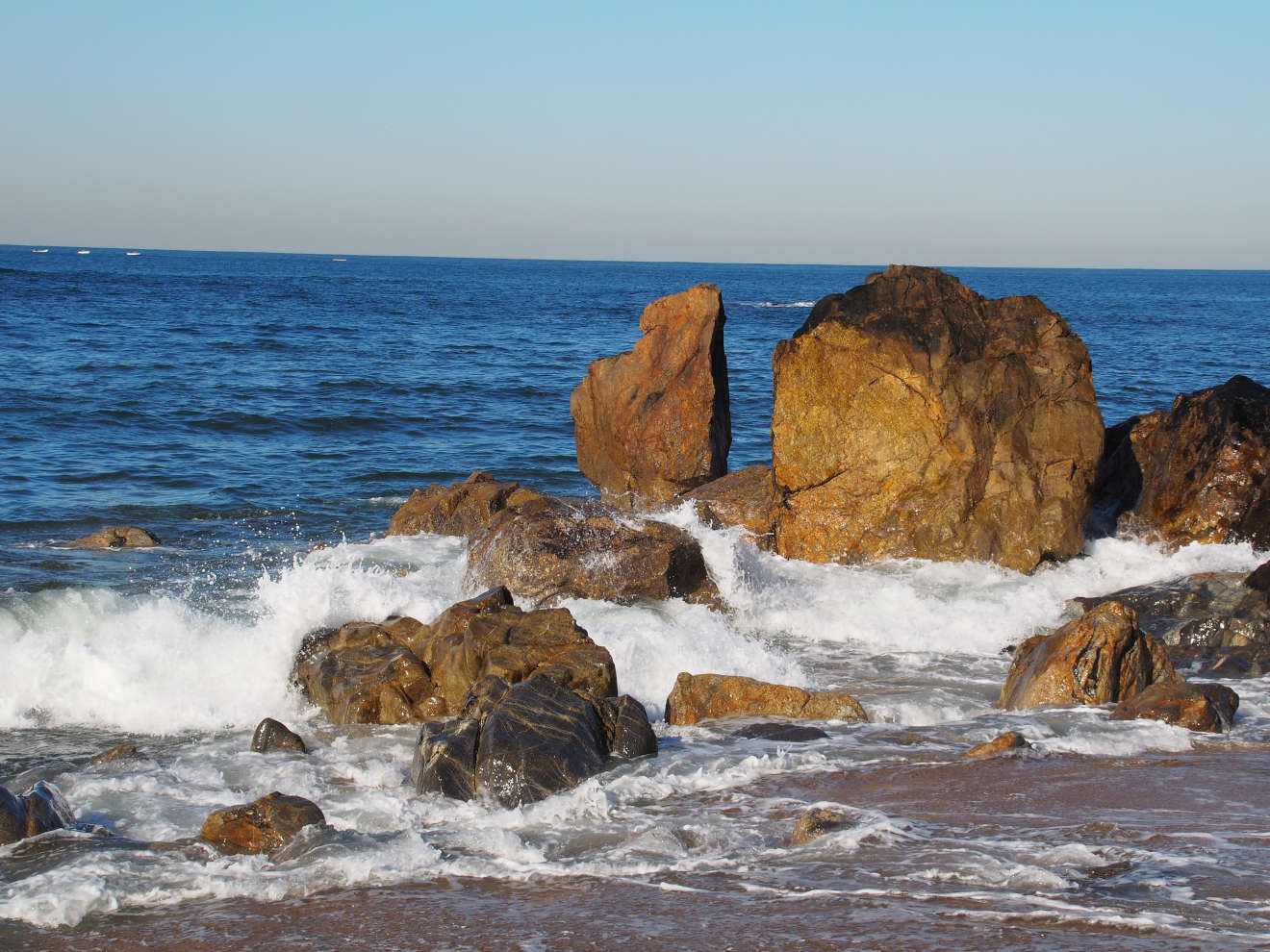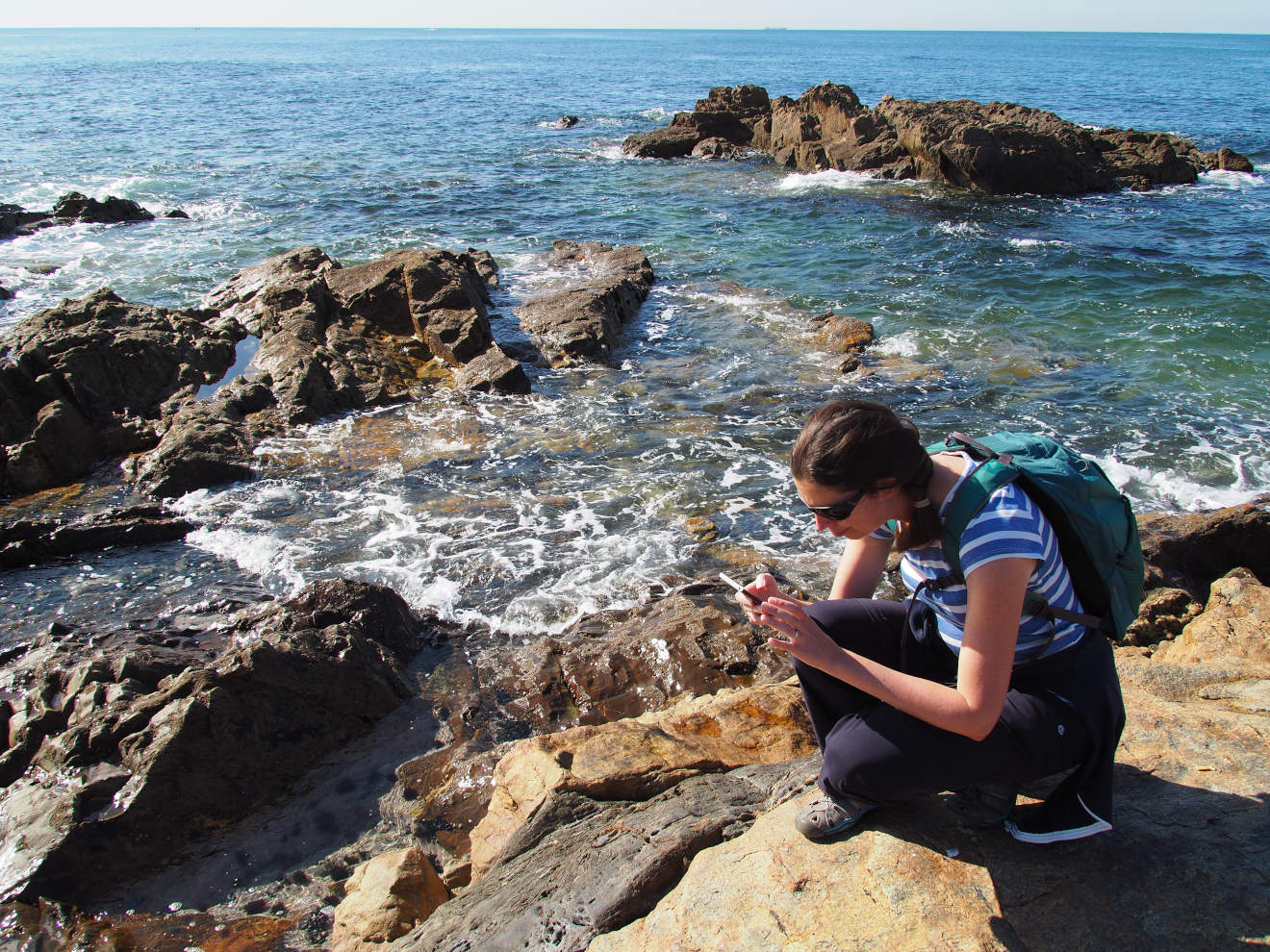 The beach at Matosinhos is huge and sandy, with lots of surfers making the most of the relatively calm conditions to learn how to surf. There are tonnes of fish restaurants here, so we found somewhere for lunch - cod croquettes for starters again and then a massive plate of cod and roast potatoes. Having heard such good things about the fish here, it was slightly disappointing as the cod was a bit tough, but we both left feeling absolutely stuffed!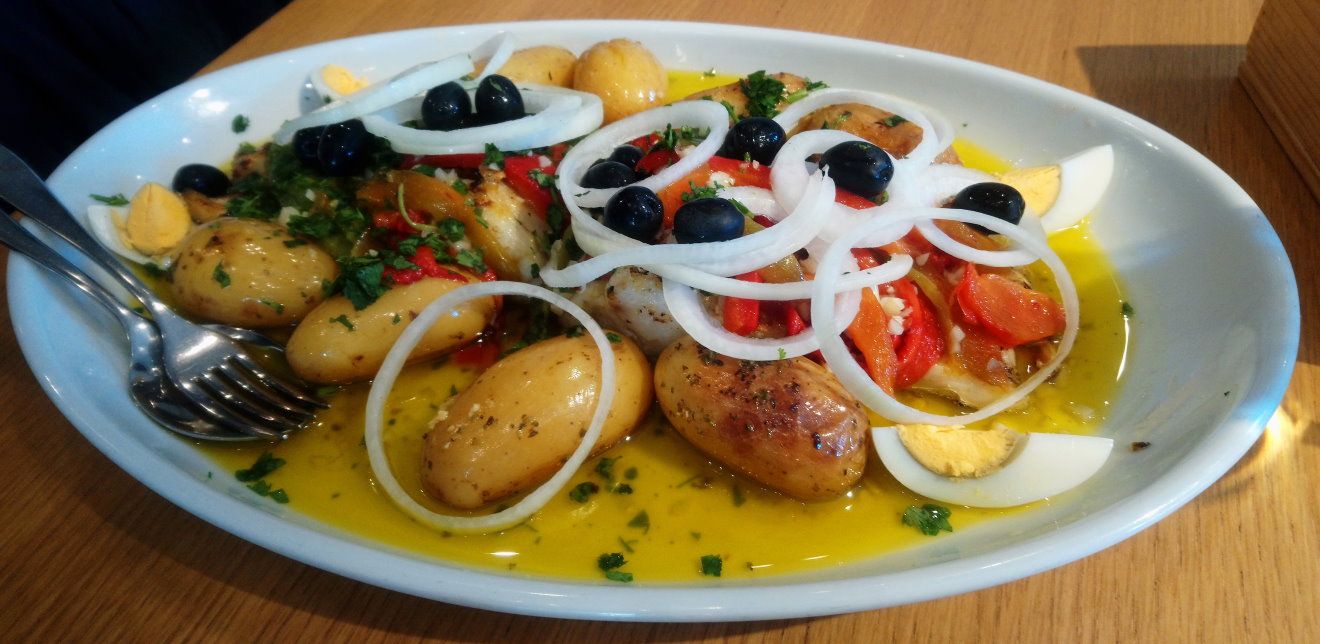 We wandered back to the seafront along Rua de Brito Capela which had lots of information boards explaining the history of the street and its importance to the area. Back at the front, and having seen loads of dockless electric scooters during our trip, we decided to try some out. It took quite a while to download the app, register and start the process but we were finally on our way, although the cobbles weren't exactly conducive to smooth scooting! We followed the cycle route which took up back towards Porto, although it kept disappearing or crossing the road so we got a bit confused in places!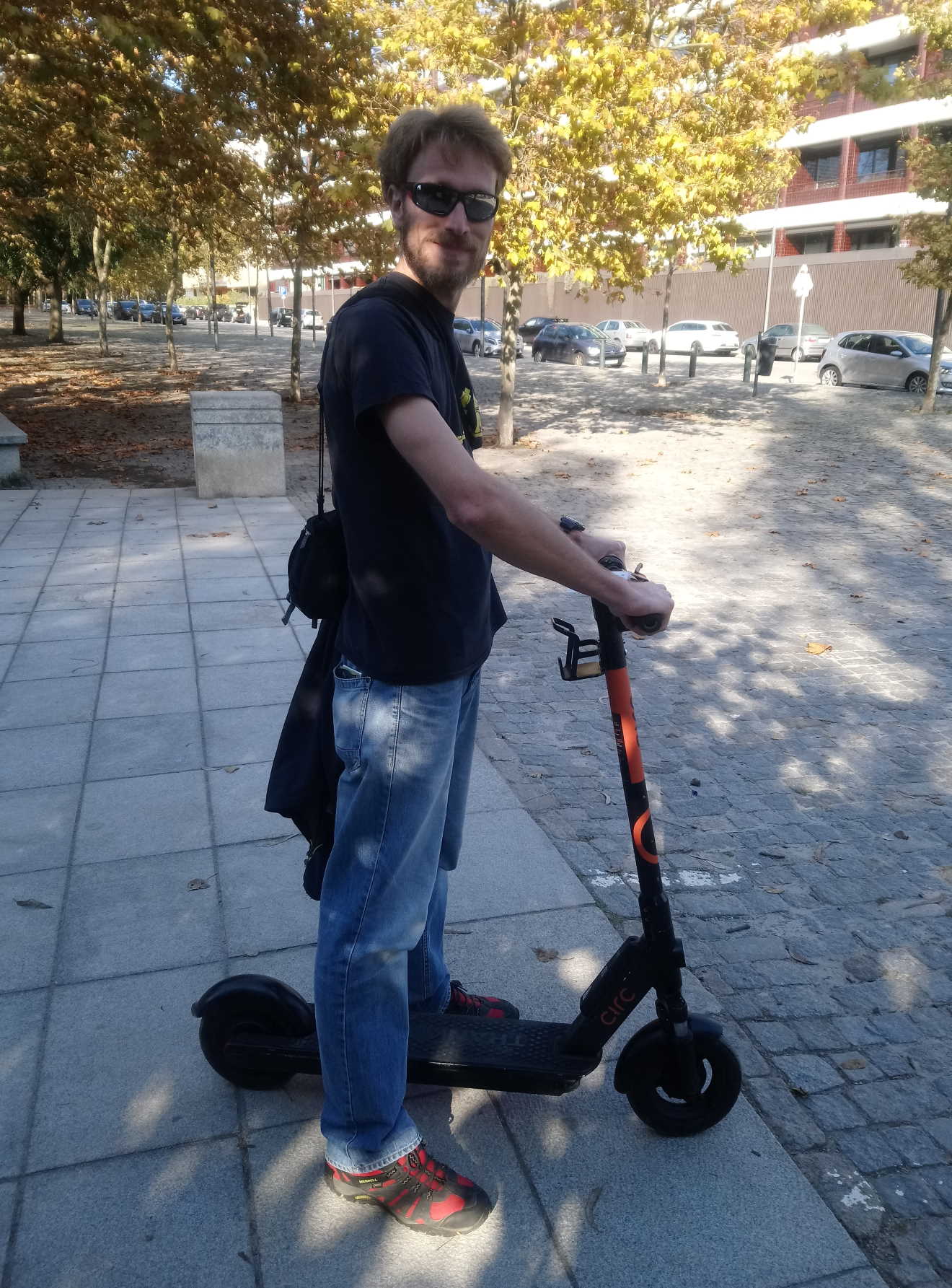 As we arrived back to where the tram had terminated, James's scooter stopped working. At this point we realised that Porto is a scooter free zone and initially thought that we'd have to go all the way back to where we'd started from to drop them off! However we noticed that it was possible to leave them on the other side of the river so we waited for the river taxi and crossed to the south side of the Doumo. In the end, we decided to get new scooters and scoot back to Vila Nova de Gaia for some more port. I'm sure once you get used to them and know their rules, electric scooters are useful, but for us, they were a bit of a faff, especially over cobbles!
After a couple of glasses of port, we wandered back over to the Porto side for dinner. The sun was setting, making for some very pretty pictures of the bridge and the Porto skyline.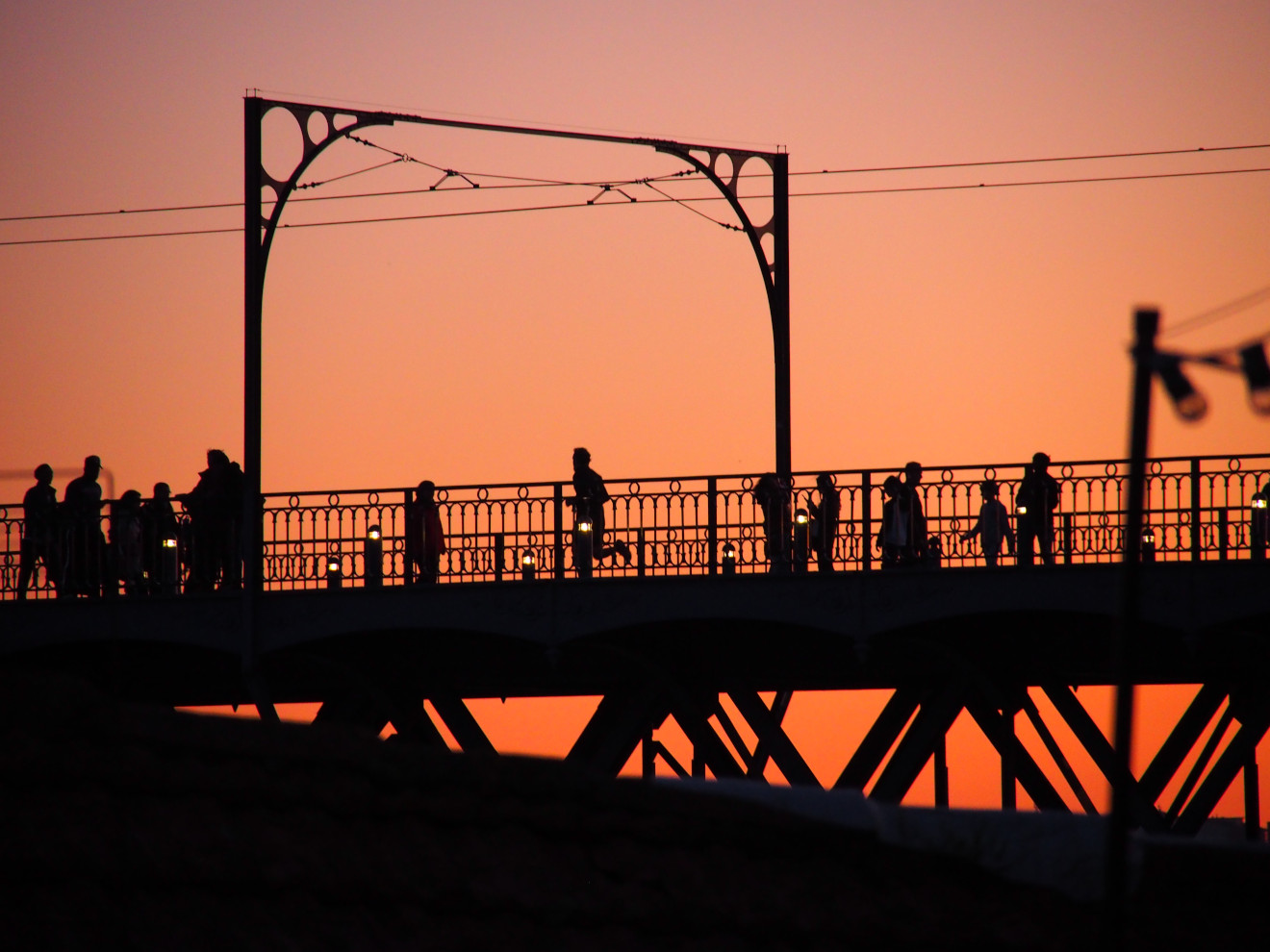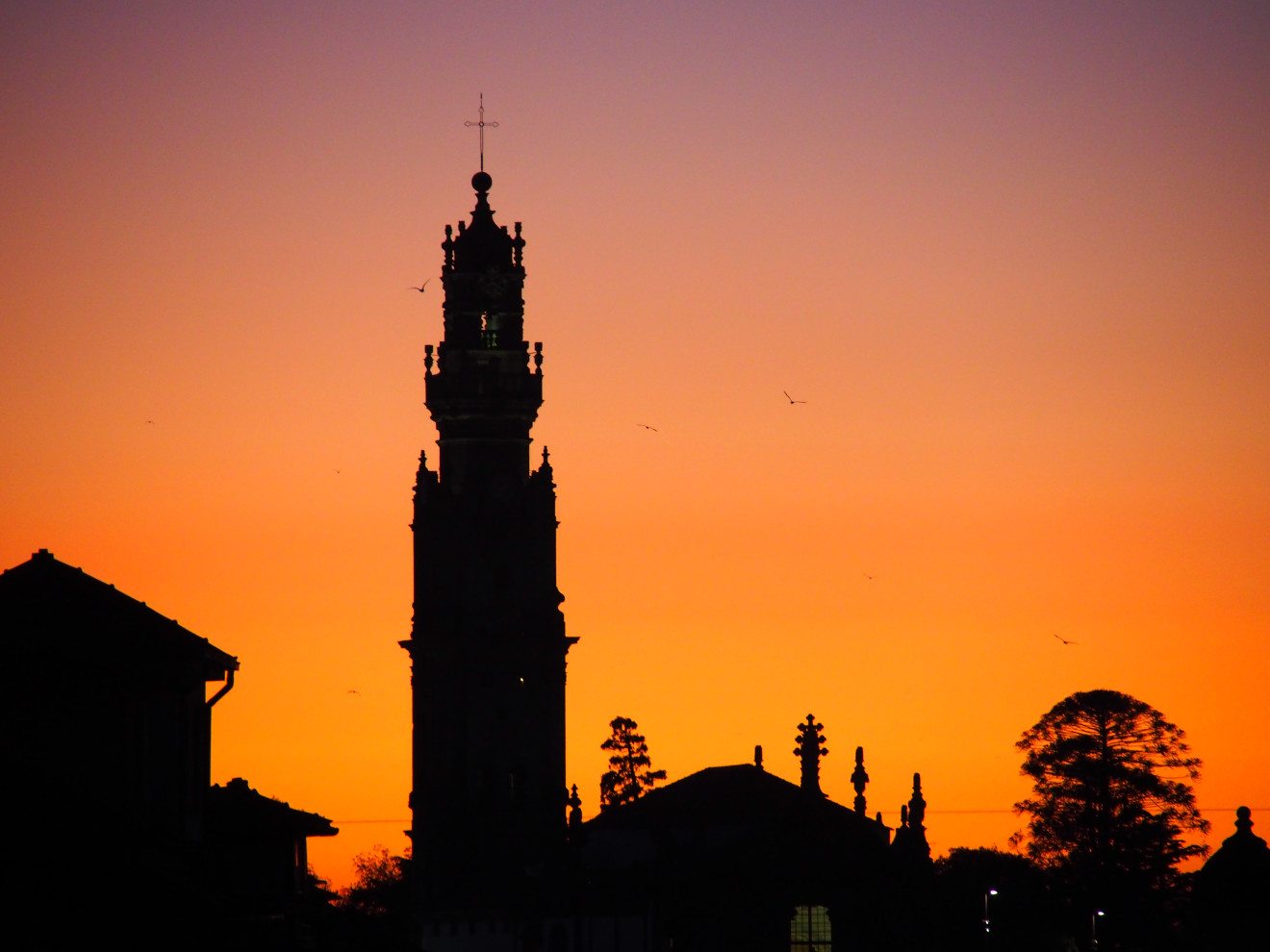 For dinner we opted for an extremely quirky brewpub called Celta Endovélico, although to ensure we maintained our pastel de nata quota for the day, we stopped at Fábrica de Nata for a tart and a shot of Ginja in a chocolate cup on the way. Delicious!
The restaurant had a distinctly celtic theme, topped off by the owner of the restaurant dressed up in period dress and asking if we wanted pictures with her many weapons and armour (sword, axe, trident, helmet, shield, the list goes on!). We politely declined, although the French family next to us had a great time! The food and beer was surprisingly tasty (I found another beer I liked!) and we had an enjoyable evening.
We had a lazy morning on our last day in Porto, having scouted out another Zenith brunch restaurant for breakfast. Unfortunately it wasn't quite as good as the one in Lisbon, possibly because it was surprisingly rammed for 10.30 on a Wednesday morning! From there we jumped on the train from São Bento to Campanha, ready to board our train back to Lisbon and then onto Spain!
Porto was a delightful city, small, sunny and not quite as full of tourists as Lisbon. We made the most of the sunshine, choosing to stay outside rather than visit too many churches or museums, although that didn't stop us going for a port or two! It was a nice chilled out city, definitely worth visiting.
I'll leave you with some pictures of some of the great street art we saw around the city.