For our latest trip we decided not to fly and travel by train instead.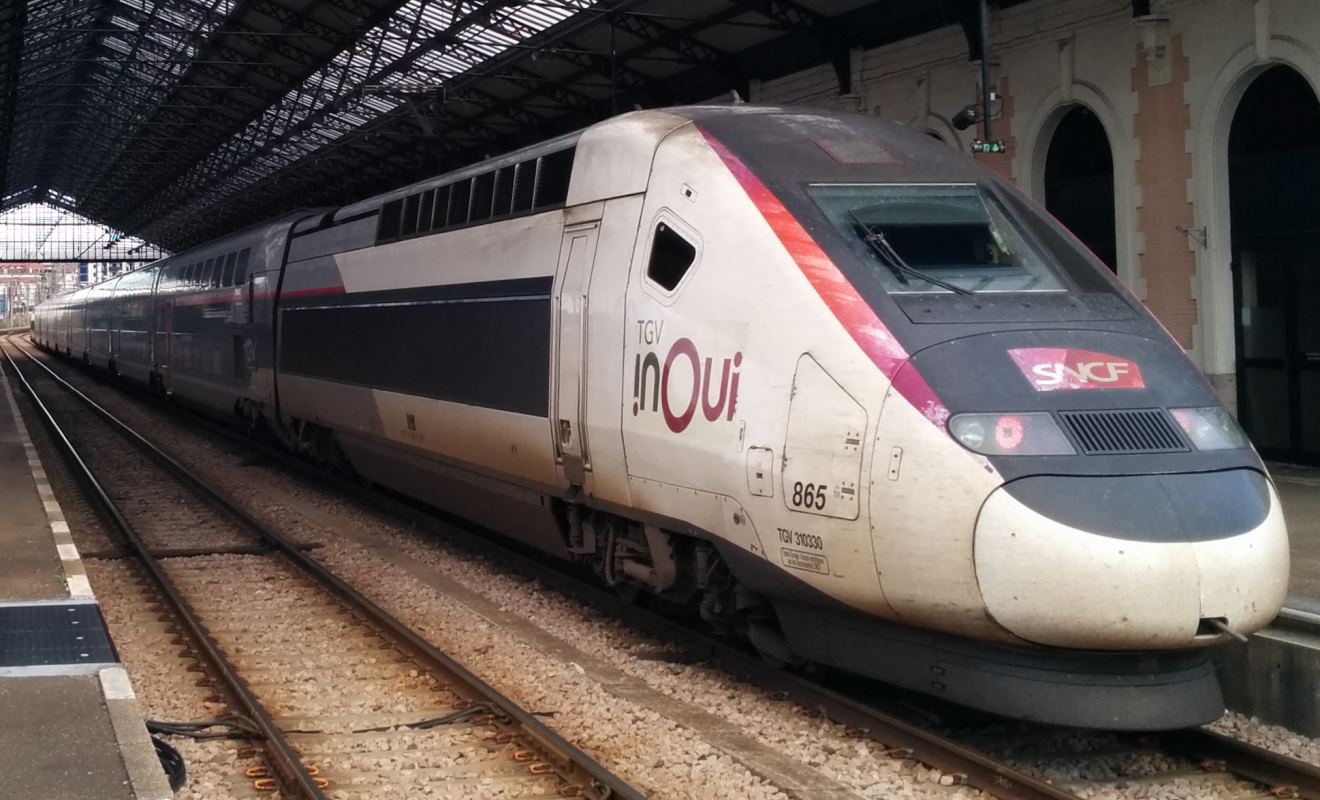 In our second (failed) attempt to escape the tragic saga of Brexit we went backpacking to France, Spain and Portugal. We wanted to avoid flying (for climate crisis reasons) and in Western Europe this is dead easy, so no excuses.
On our previous trip we avoided some flights by travelling over land and sea in Thailand, Vietnam and elsewhere, but we still flew a fair amount. Although we offset this by donating to a tree planting charity in Africa and radically reducing our meat consumption it's better to just go by train.
Eurostar
Despite the encouraging Extinction Rebellion (XR) activism in London, we had no trouble getting to St. Pancras for our train to Paris. The only hassles were the less than helpful security staff and painfully slow passport gates.
There is no point in flying from London to Paris, Brussels or even Amsterdam when you can get a train to the city centre in just a couple of hours. It's a shame that more services don't stop at Ashford these days, as that would be easier. Hopefully more will once the station has been fixed so that the new trains can stop there.
Crossing Paris from Gare du Nord to Gare du Montparnasse is easy using the metro line 4 and an hour is enough time. They only sell packs of ten metro tickets on the Eurostar so just use a machine at the station if you need fewer.
Bordeaux
We continued our journey on a double-decker TGV, which is a fantastic way to travel. At a smooth 200mph, the non-stop journey takes less time than the non-stop London-Paris leg, all powered by low-carbon French electricity. It only takes just over two hours, so you won't get Bordeaux the journey.
There is a buffet car, which takes cash and card payments. However, there is only one member of staff serving so you may want to bring your own refreshments. For the tall, the downstairs toilets offer more headroom than the upstairs ones. It's worth getting out quick at your stop before all the addicts rush to start their short suicide stick smoking breaks on the platform.
Bordeaux is a beautiful destination to visit and is highly recommended. It's quick to get to by train and you can get around easily on foot or by tram. There is a surprising amount of Asian food available in Bordeaux and an unsurprising amount of reasonably priced wine. It's a very pretty city with lots to visit and we even noticed some signs of XR activism there.
Lisbon
Beyond Bordeaux the train slows down and some divide at Dax, so make sure you're in the correct part. After a few hours you reach the border town of Hendaye, which has a lovely beach. Here, after a short wait, we changed platforms onto the Sud Express sleeper to Lisbon.
This was disappointing, and not just for the vegetarian meal of plain rice and tinned veg. Although the locomotive is electric, the train has diesel power units. It gets hot and stuffy with a stench of toxic fumes. There was also a problem with bedbugs causing itchy bites. I doubt we'll use this service again.
There are sometimes bottles of water and night kits (toothbrush/paste and earplugs) in the cabin cupboard but it's a good idea to bring your own. The train joins with one from Madrid (make sure you're in the correct bit on the return leg) and ends at Santa Apolónia station. From here you can take the metro to other parts of the city.
Sintra
If you want to visit the peaks of Sintra then the train is the easiest way to get there. You can go from Rossio station and if there is a long queue you can buy tickets and enter from the Restauradores metro station next door. You don't need to wait for a direct train to Sintra as you can change at Santa Cruz Damaia to a train from the Oriente (East) station. There is an additional exit at the end of the Sintra terminus, which is closer to the town, so there is no problem being in the front car.
Don't use Google maps, as they only know about roads and will take you the long way round. There are lots of footpaths (with lots of steps) for walking around. There is a great beer bar called Villa Craft that also does freshly baked bread, which is worth checking out.
Belém
To reach Belém you can take the train a few stops from Cais do Sodré station outside the Time Out food market (also worth visiting) but another option is the tram. The original pastéis de nata shop here gets busy but the ones in the market and at the Fabrica shop are very tasty.
Porto
Porto is a few hours by train from Lisbon. There are faster services but they are also more expensive. Buy a ticket at Santa Apolónia to São Bento and then change at Campanha for the short hop back to the centre of Porto. If you're going straight to Gaia to drink some port then you could get off there on the way.
Porto is small enough to walk around but you can also take the tram. There are of course the now ubiquitous dock-less app rental e-bikes and e-scooters. We tried out the circ variety and were far from impressed. I'm not convinced that these are the future of personal transport and won't just go the way of the Segway. Many of these electric scooters are just re-badged Xiaomi M365s, so it's worth checking the serial number isn't one that's been recalled. You wouldn't want "the vertical component to break from the main body while in use"!
San Sebastián
San Sebastián is worth a visit for the beaches and cuisine. It's known as Donostia in the local Basque language, which is unlike any other European language. The sleeper train stops here but if you're coming from Hendaye then it's better to take the Euskotren metro, as other trains stop on the Spanish side at Irun. Interestingly an island in the river between Hendaye and Irun switches countries every six months.
The small metro station (Hendaia) is a short walk from the SNCF station. There are upgrades and new stations in progress that promise to make this connection even more convenient in the next few years. San Sebastián is small and easy to walk around. There are three sandy beaches, interesting rocks and many hills to ascend if you're after a view.
It's pretty easy to travel by public transport in Europe. If you want to reduce the amount you fly then there are loads of great options.