When we first started planning our trip to Portugal and we decided we wanted to go by train instead of fly, we realised we could spend a couple of days in Bordeaux on the way there, and I'm really glad we did.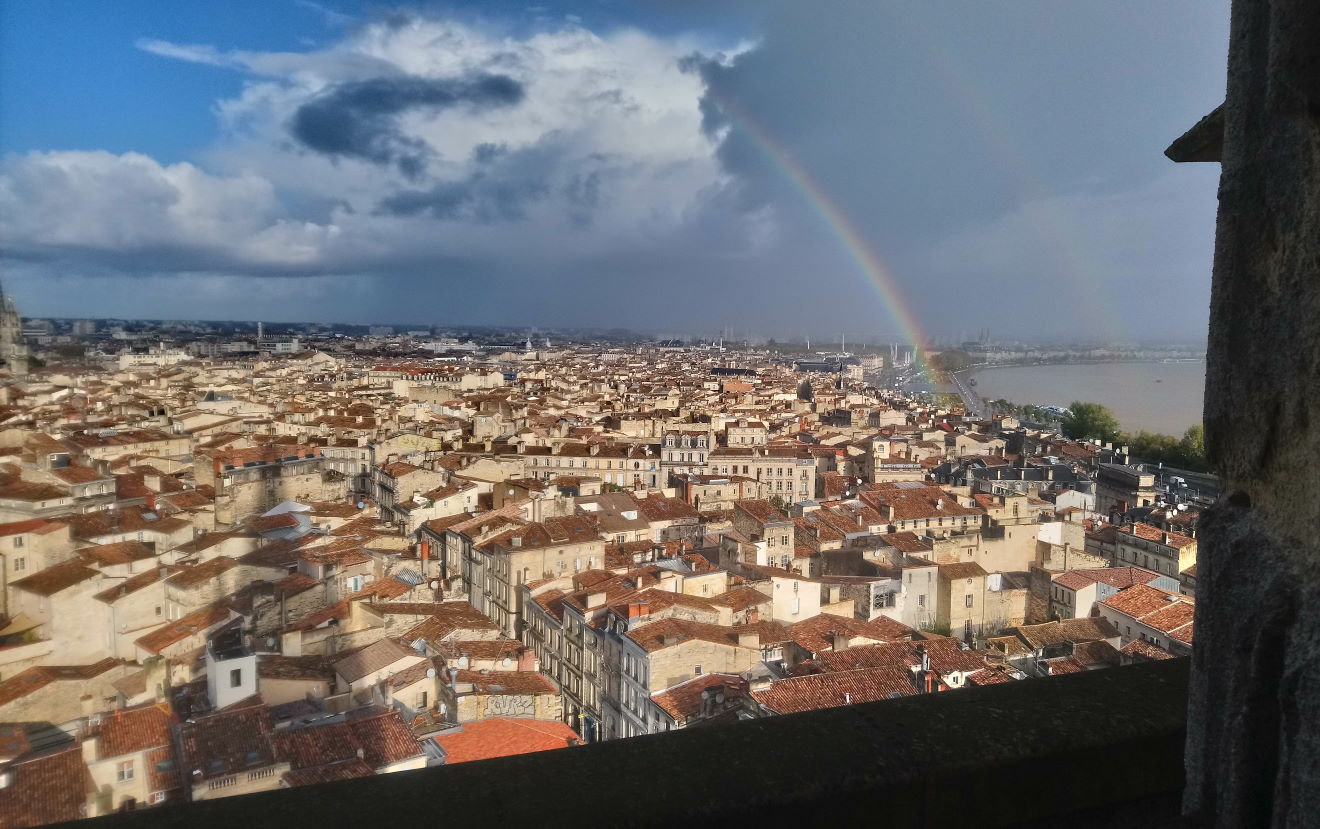 The first leg of our epic train journey took a potential turn for the worse when, one stop into our journey, we were joined in our carriage by about 30 school children on a day out to Hampton Court. But they were surprisingly well behaved and made the journey more interesting than the usual dull commute.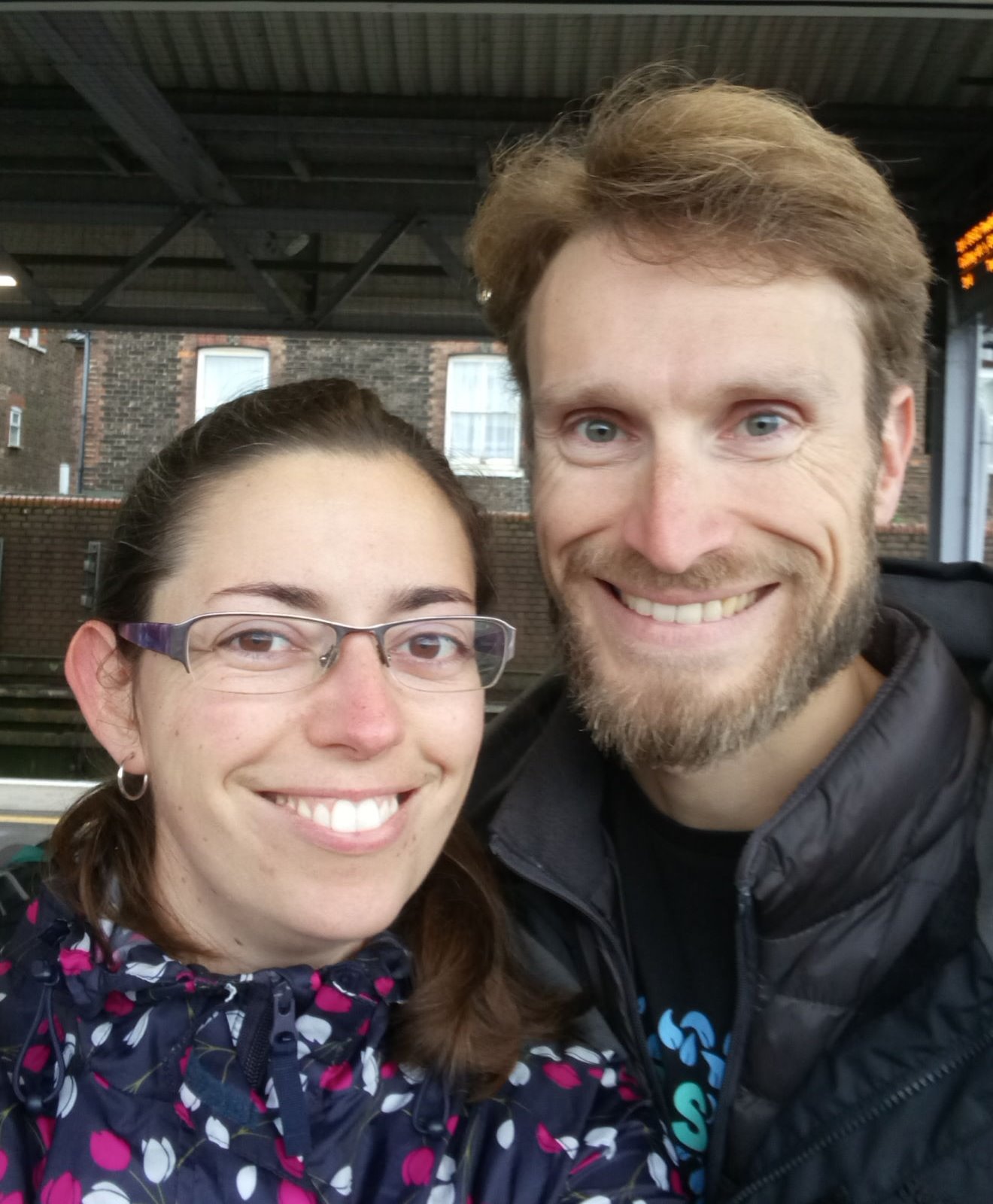 We arrived at London Bridge and crossed over to the Thameslink platform, straight onto another train to St Pancras. Check in at the Eurostar was pretty smooth, save for the rather useless automatic passport gates, and we managed to grab a quick coffee and chocolate croissant before boarding the train to Paris.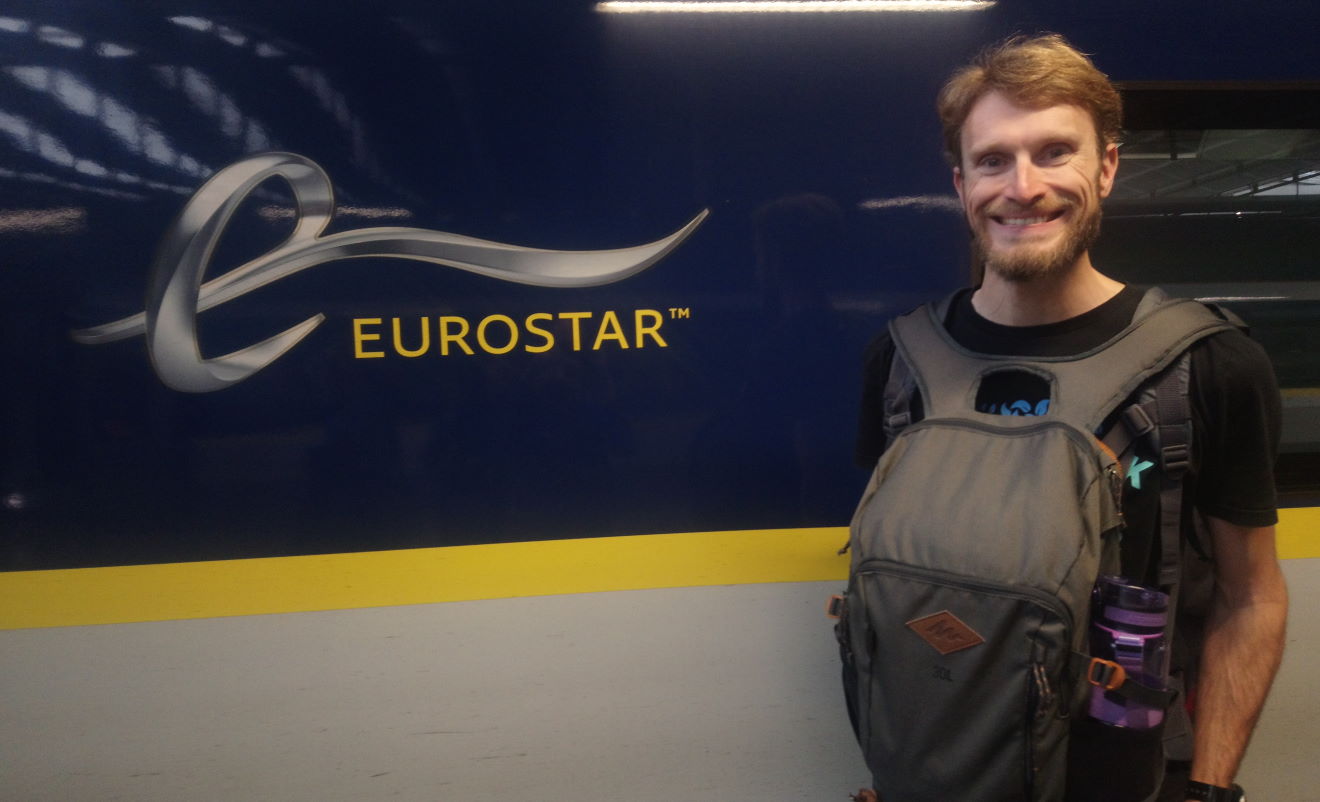 Again, this was a pretty straightforward journey, with enough time for us to have our lunch before arriving at the Gard du Nord. There's WiFi throughout the tunnel and roaming worked well when we arrived the other side so no problem there!
The path to Metro line 4 is well signposted at the Gard du Nord and the ticket machines can be displayed in English, again making the journey very smooth. We arrived at the Gare de Montparnasse with 20 minutes to spare before our final train down to Bordeaux. This was a super fast, double decker train with a well stocked buffet car and large fold down tables on the back of the seats, perfect for playing Monopoly Deal. Two and a half hours later, we arrived into Bordeaux, luckily having just missed a rather heavy rainstorm. Eight hours sounds like a long time to spend on trains, but it went surprisingly quickly and was a really pleasant way to get around.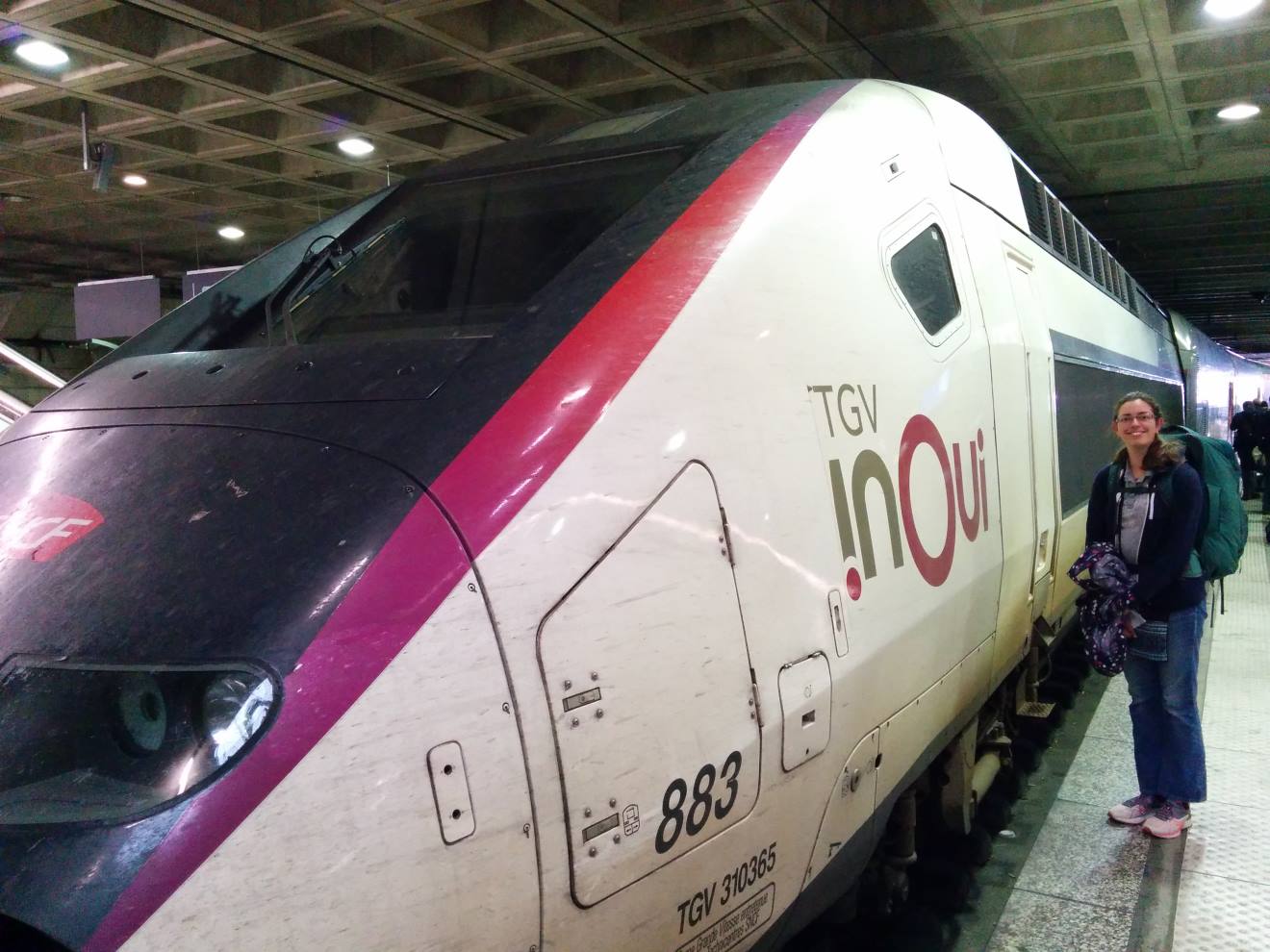 Our B&B (La Halte Montaigne) was close to the station and easy to find and our host Isabelle gave us an overview of everything to see in Bordeaux. Wanting to make the most of the evening, we headed out towards the old town, taking in many of the sights as we went along.
Bordeaux is full of narrow, cobbled roads and cream stone buildings, with old gate houses and cathedrals dotted around. It's also infamous for its wine so we headed straight to the Bar à Vin to try it out. The wines (yes, plural) were very good, even better for only costing €2.50 a glass! Coupled with a delicious plate of bread and cheese, and some lovely stained glass windows, it was the perfect introduction to Bordeaux!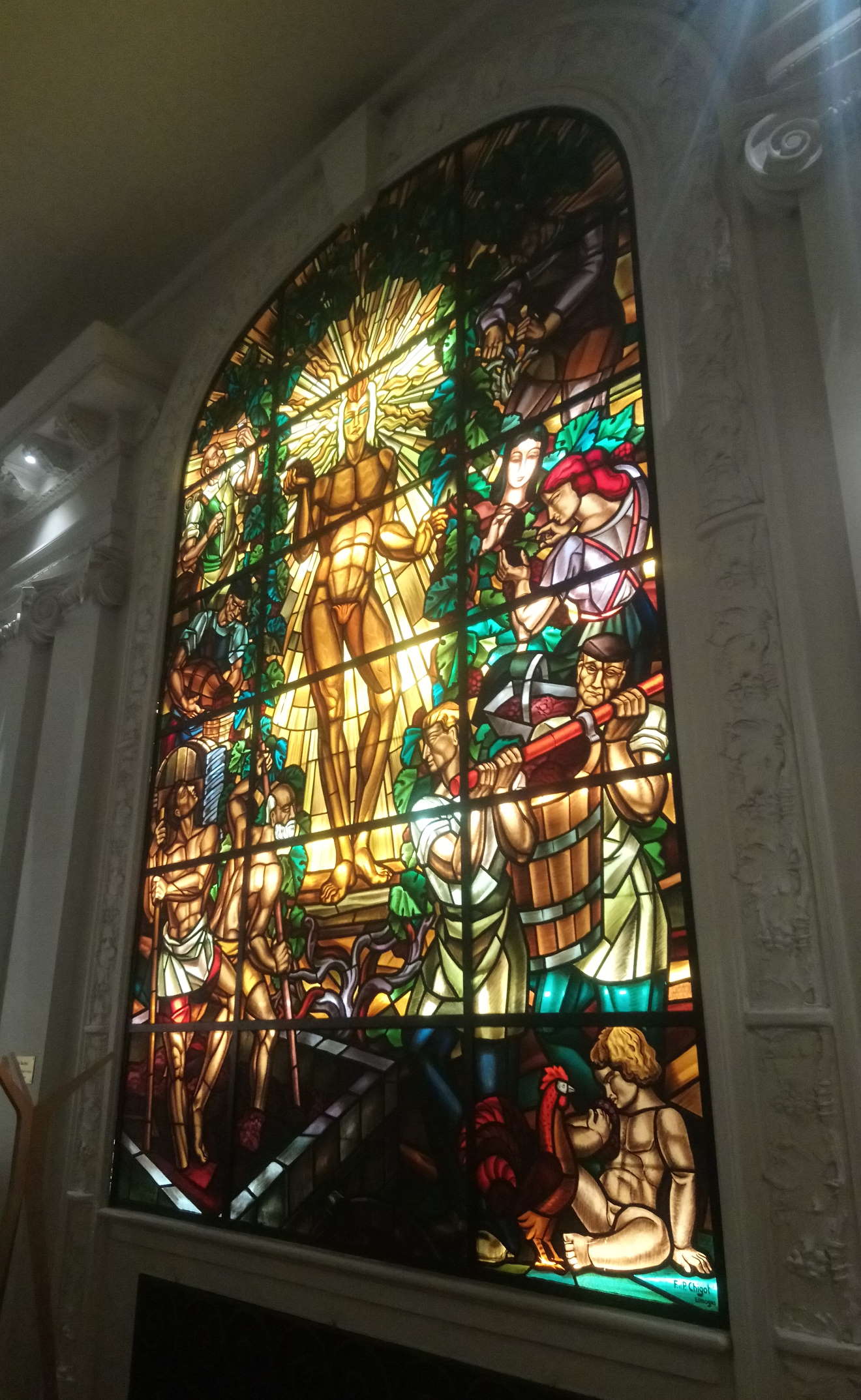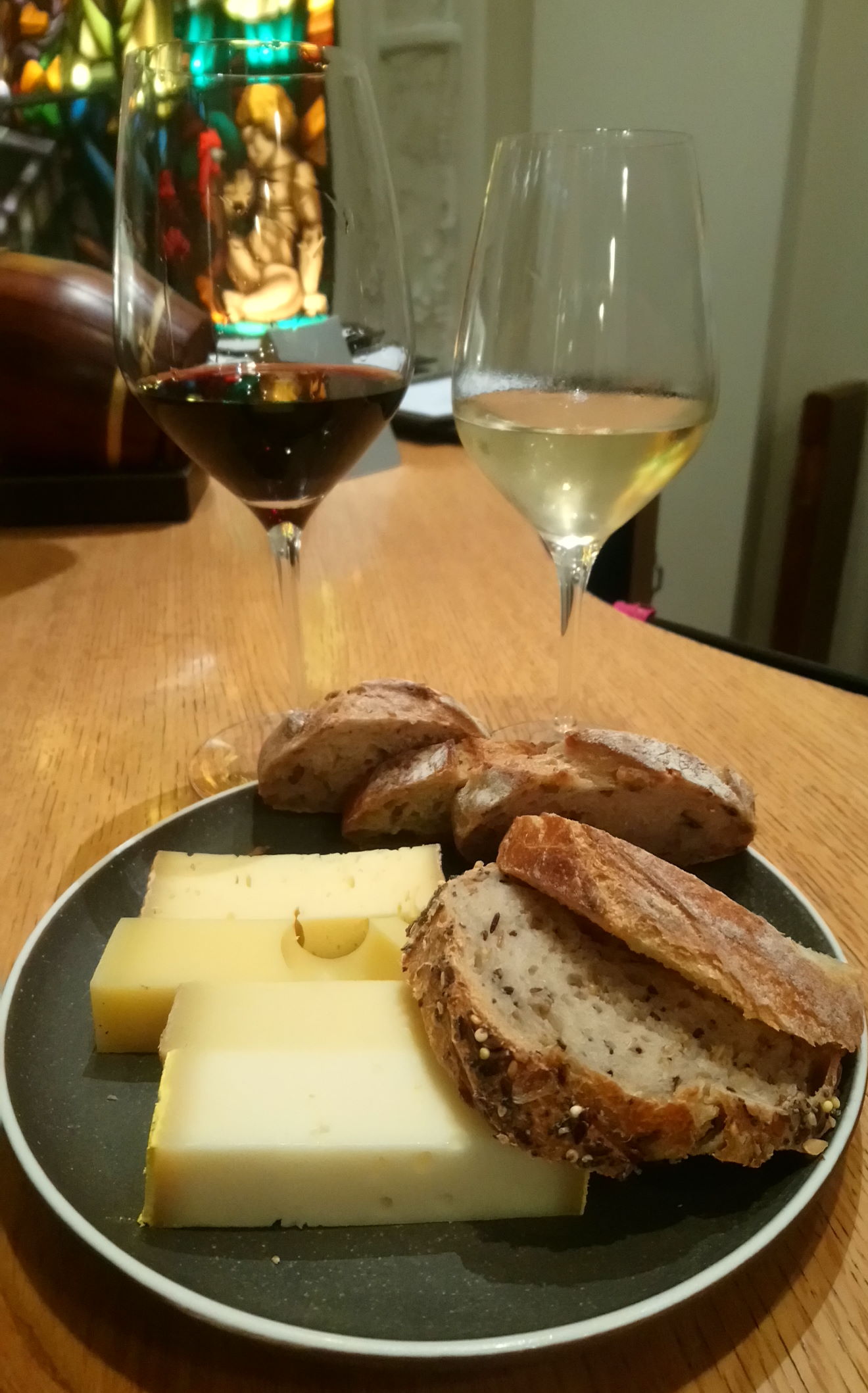 For dinner, we ended up in La Brasserie Bordelaise on Rue Saint-Rémi, a street full of restaurants of various cuisines. There is a surprisingly large number of Asian restaurants in Bordeaux, but for our first night we wanted some traditional French food. The restaurant did not disappoint, although after the cheese at the Bar à Vin, we may have overindulged slightly by the end!
As it was raining when we left the restaurant, we got the tram home. Bordeaux is very easy to get around by public transport. There are trams everywhere, as well as lots of electric bikes and scooters for hire. There's even one bridge that is solely for trams and bikes. This was great to see, although it did mean you had to be careful crossing the road as bikes would appear from nowhere quite regularly!
Following a fantastic breakfast of pastries, bread and cheese, we set off the next morning for a day of walking around the city. By the end of the day, we reckon we covered about 20 miles! Our first stop was the Marché des Capucins. We visited a lot of food markets in Asia, with many weird and wonderful produce, however I was expecting to see more recognisable food here. While that was the case, there was a surprising amount of things I hadn't seen before, including long beetroot, various types of squash and purple cauliflower, so it was worth a visit.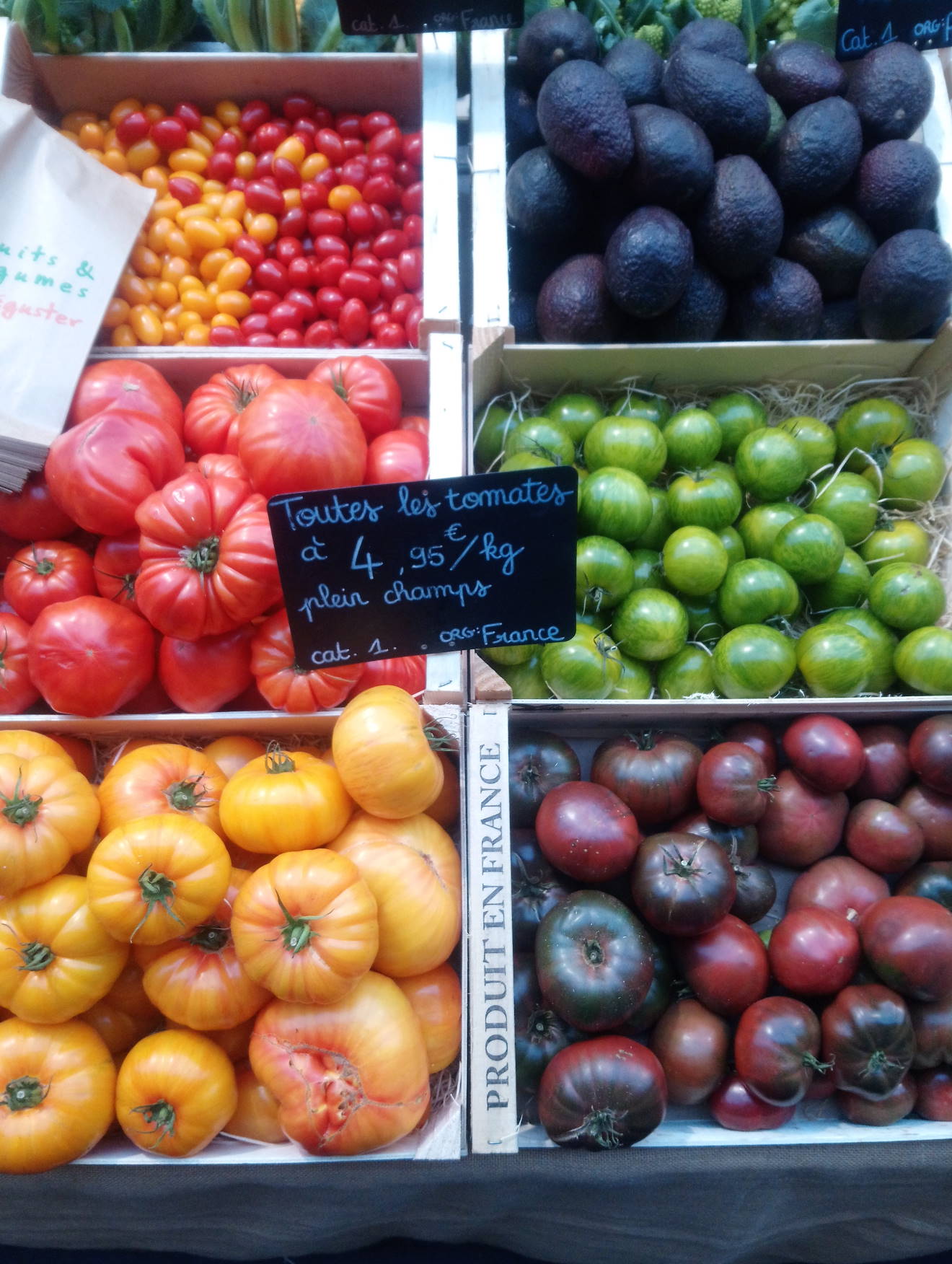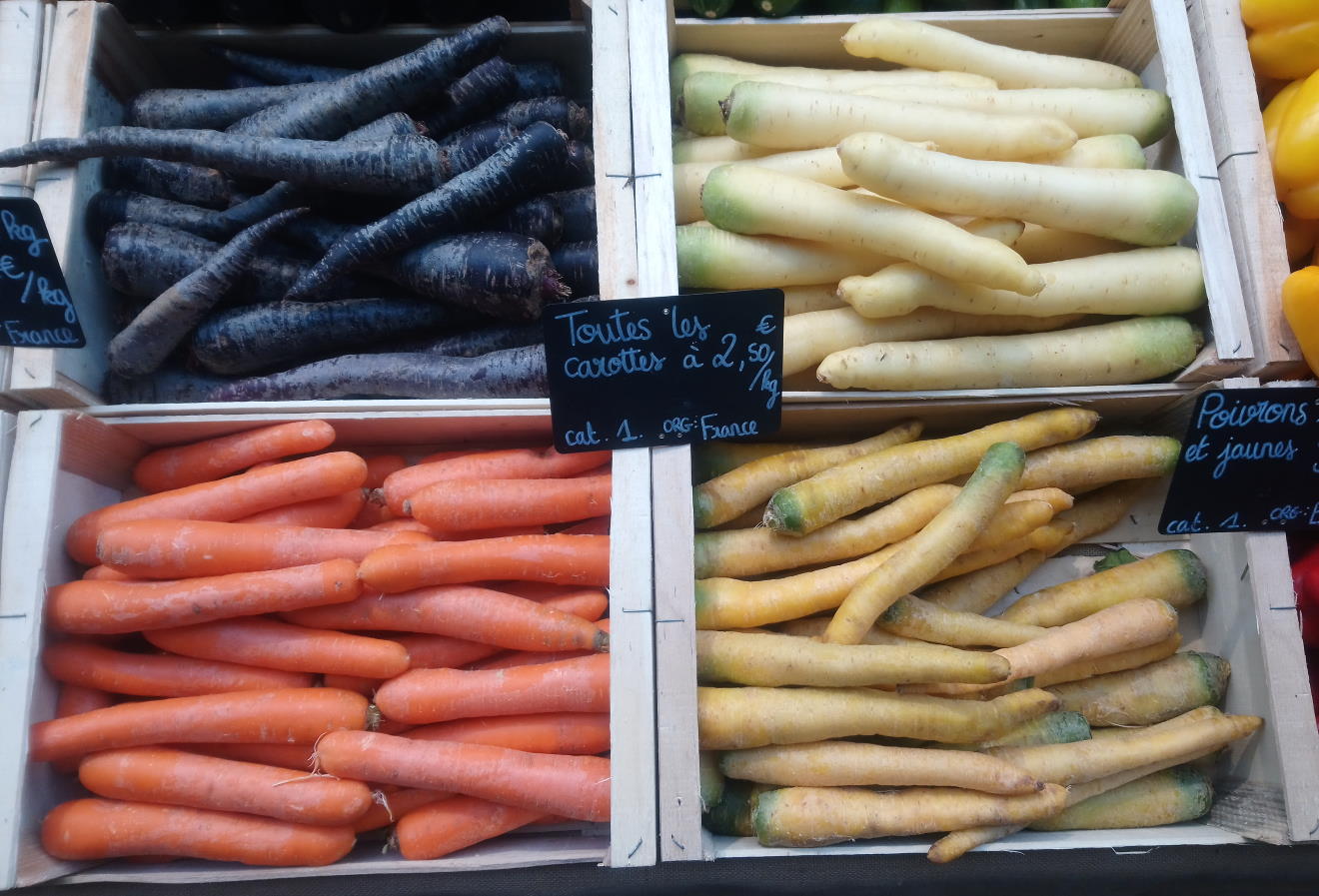 From there, we walked to Place Saint-Michel and climbed the tower. The views were amazing, made even more spectacular by the rainbow that appeared while we were at the top. The spire was also very impressive, particularly with the sun shining through the openings.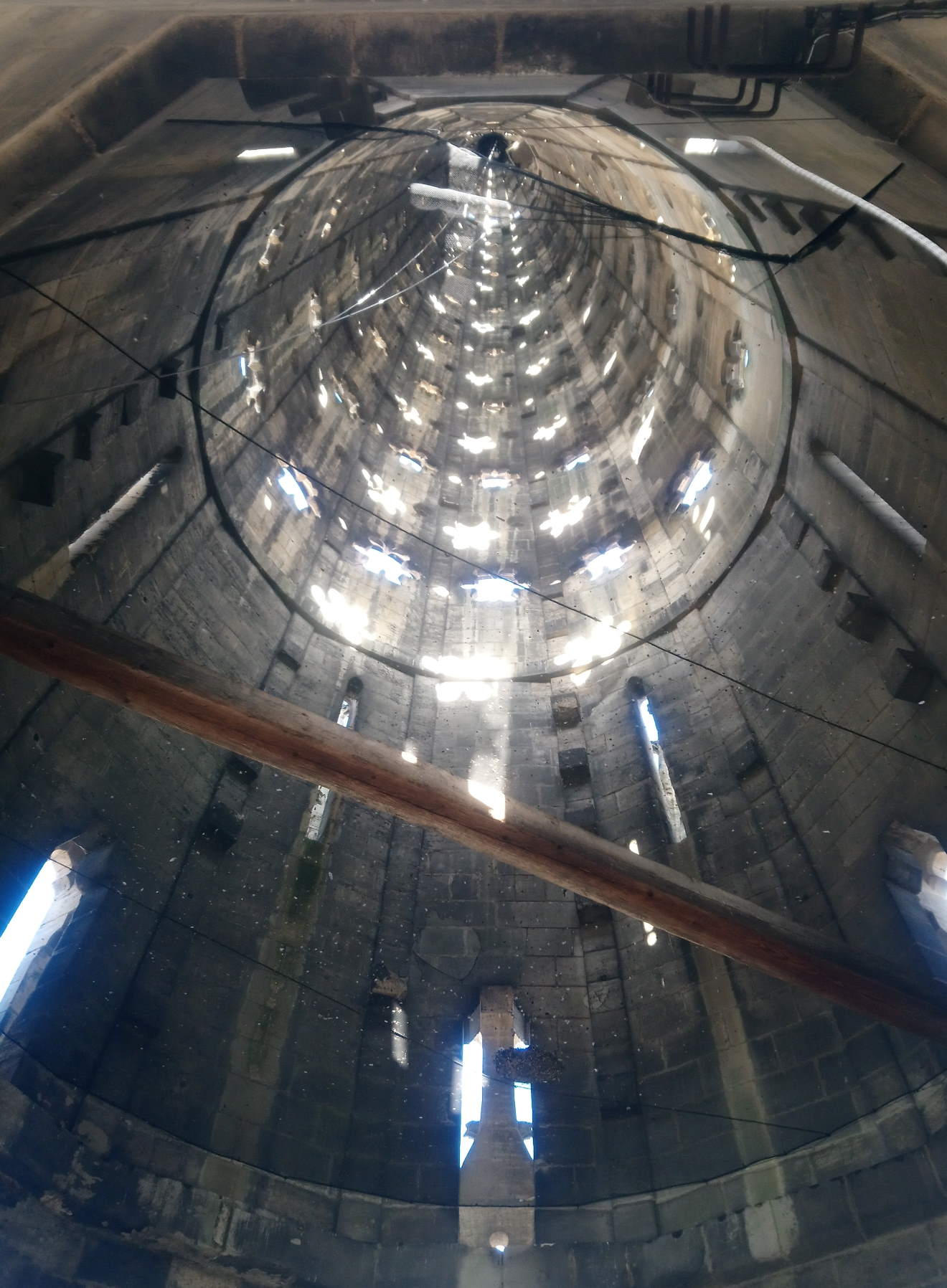 Walking along Rue Saint-James, with its old bell tower at one end, our next stop was Cathédrale Saint-André. This is an exceptionally detailed building, with some lovely stained glass windows and a large organ inside.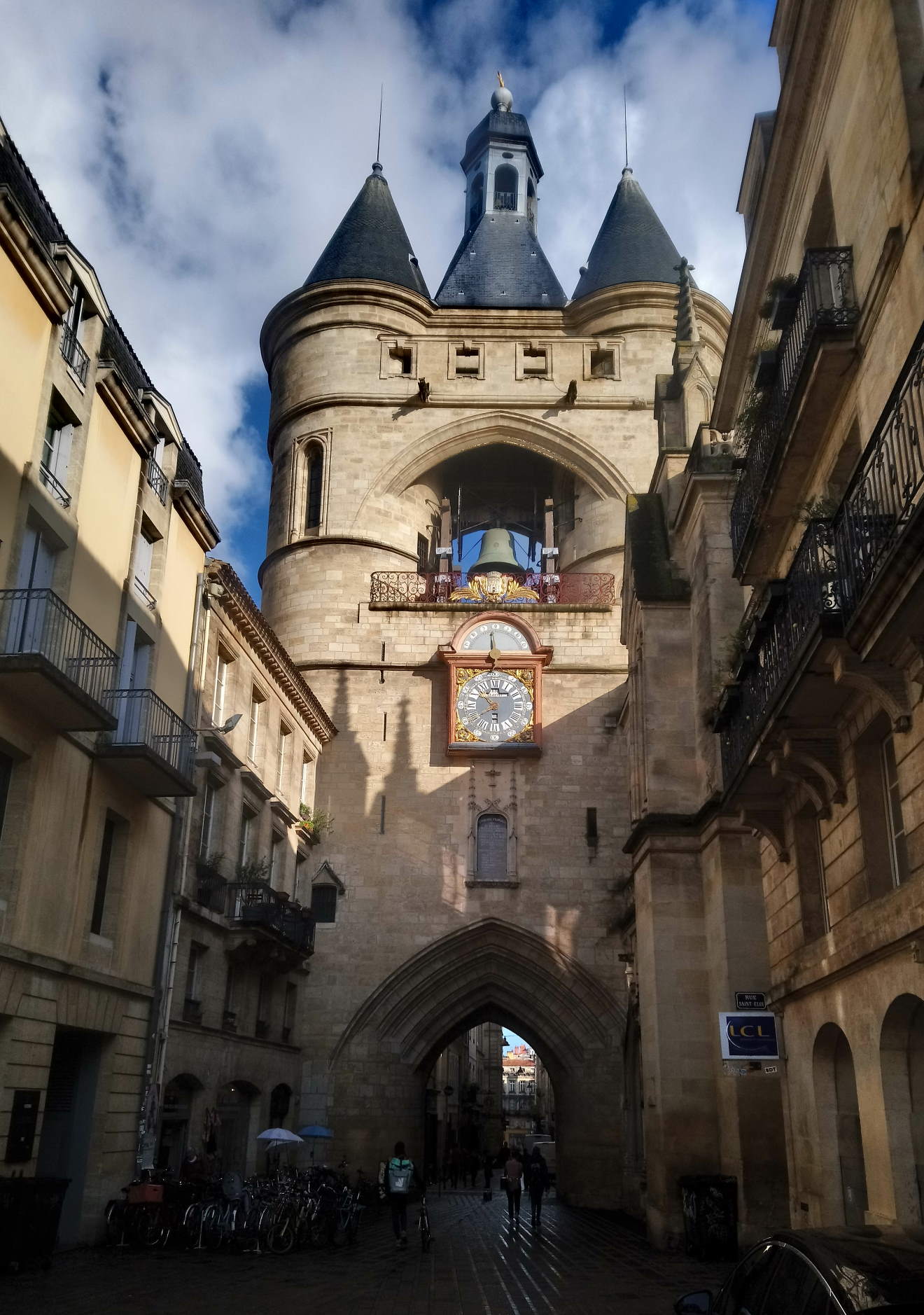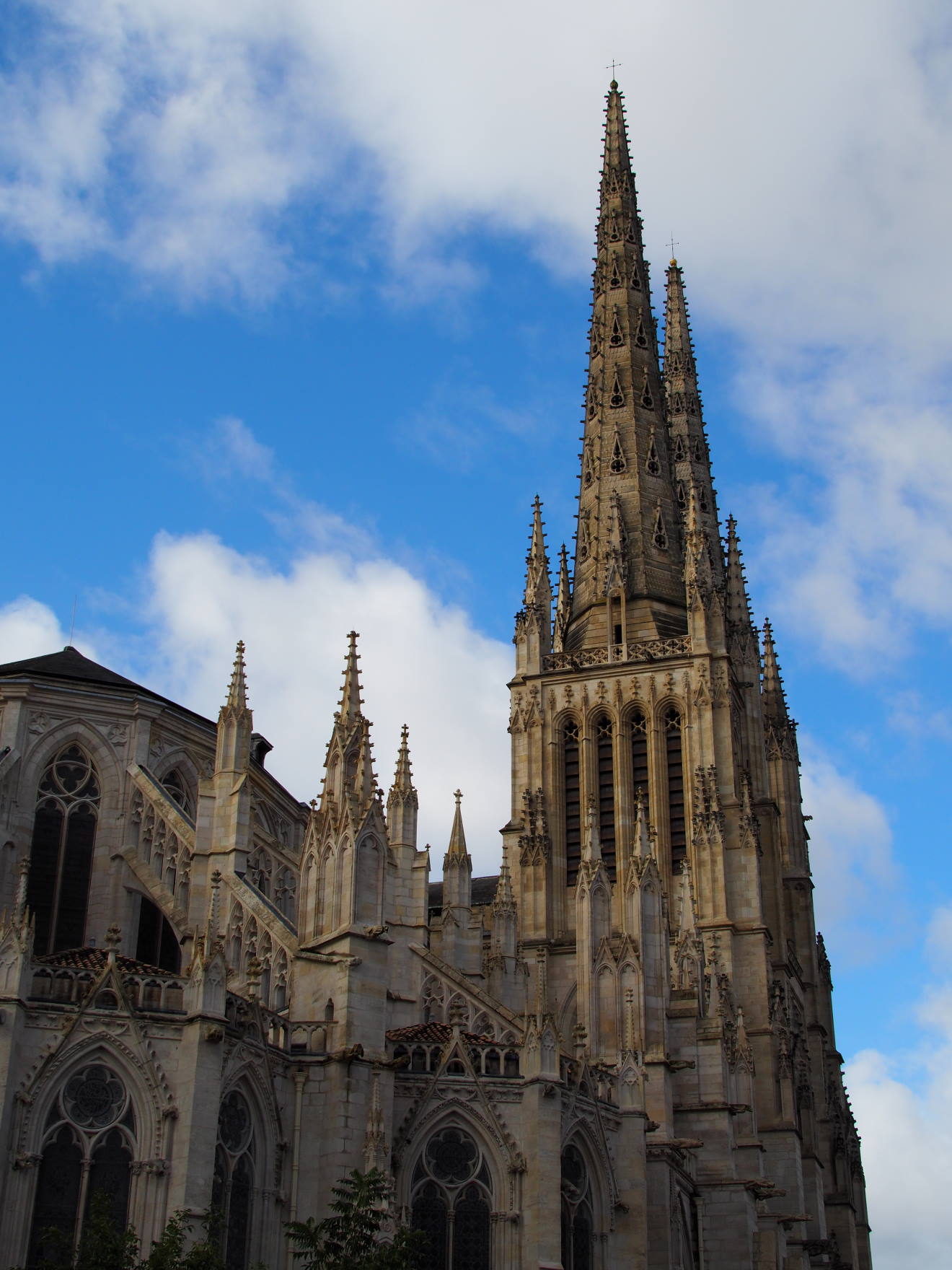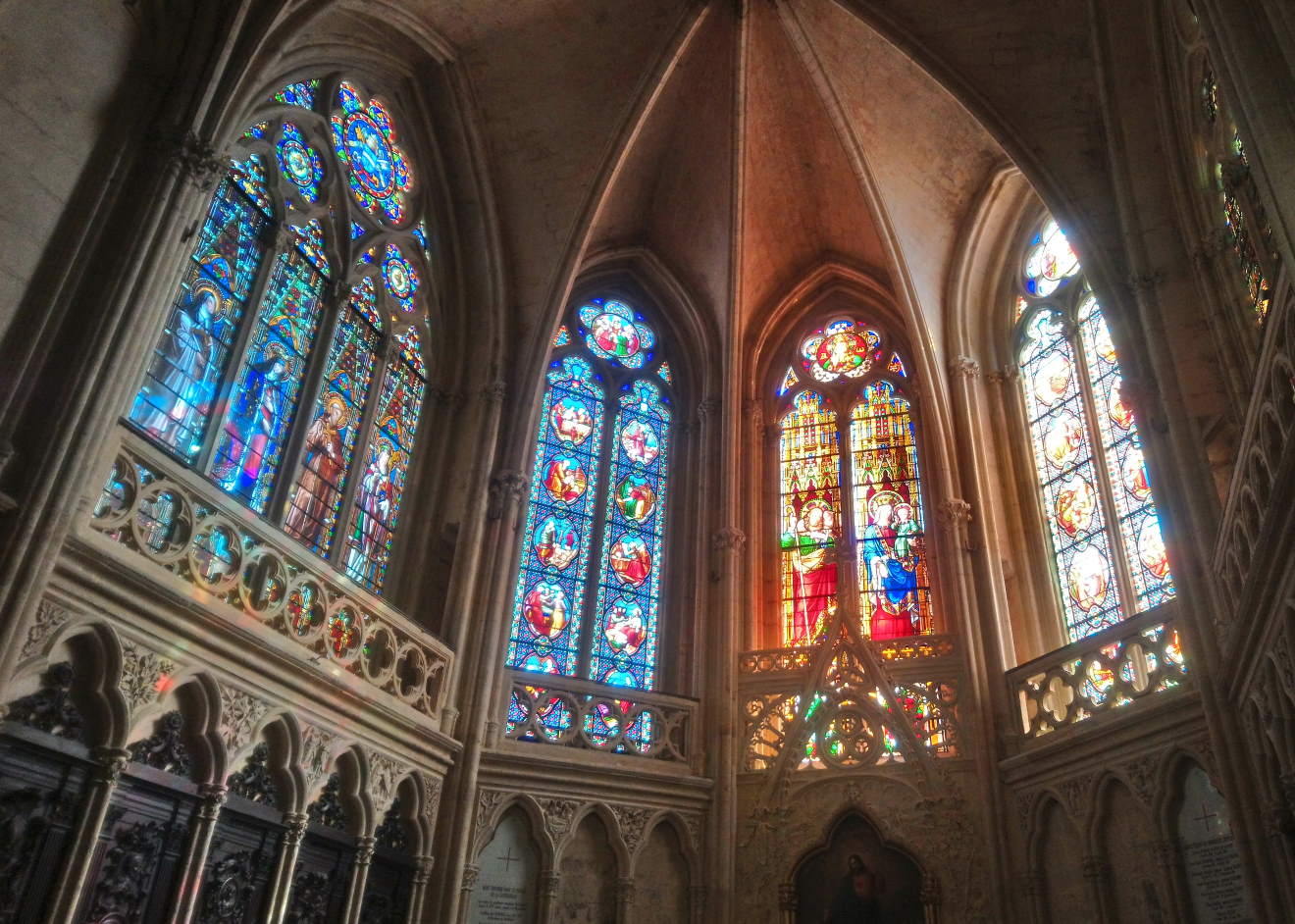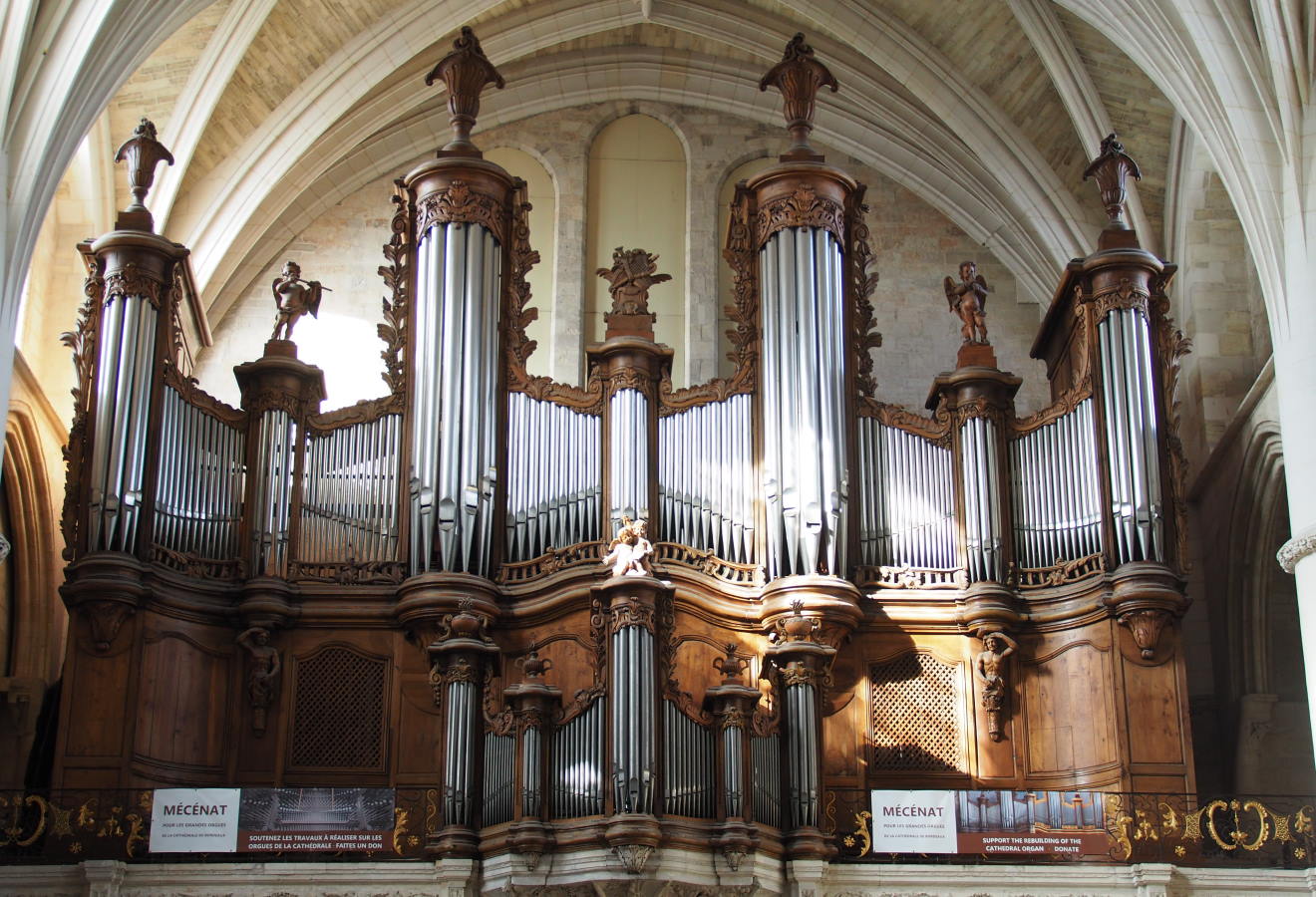 For lunch, we visited a little restaurant called Le Bouchon Bordelais. The menu changes every day here depending on what produce is available and is rather delicious. You need to book though as it's quite small.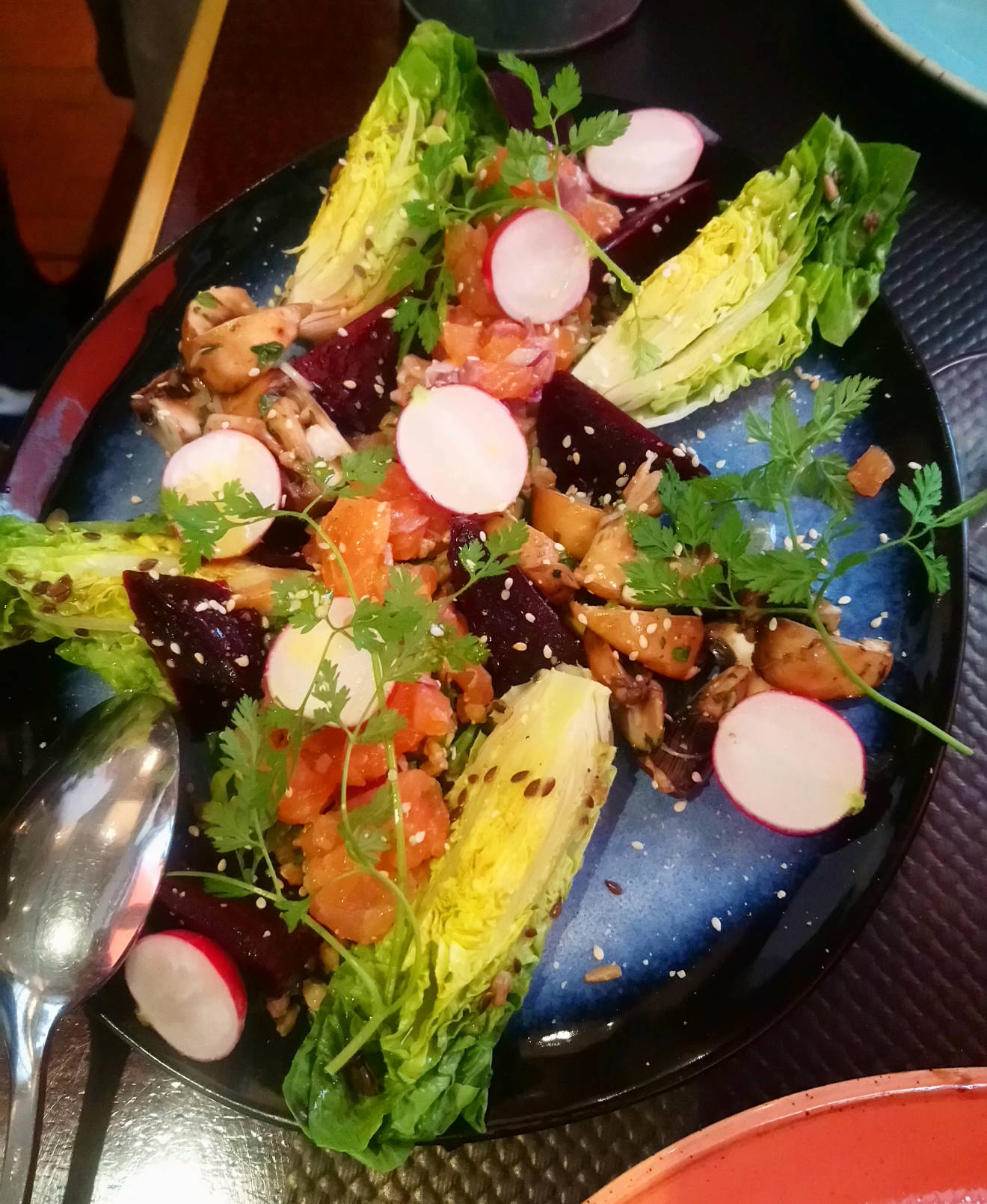 Before we arrived in Bordeaux, James had been told about an ecological centre on the right hand side of the river, called the Darwin éco-système. As the sun was still shining, we decided to walk there. It was quite a long way and we were pleased to have a drink and a sit down by the time we arrived. The area is being regenerated so was a bit of a building site, but there was a nice, chilled restaurant for us to soak up the sun in for an hour.
Our walk back took us past a small Jardin Botanique, a subset of the main botanical gardens on the main side of the river. With it being autumn, there wasn't too much to see, save for a lime tree that I found surprisingly exciting! We also passed a supermarket so had to buy the obligatory Danettes, cheesy ghosts and chipsters! When in France…!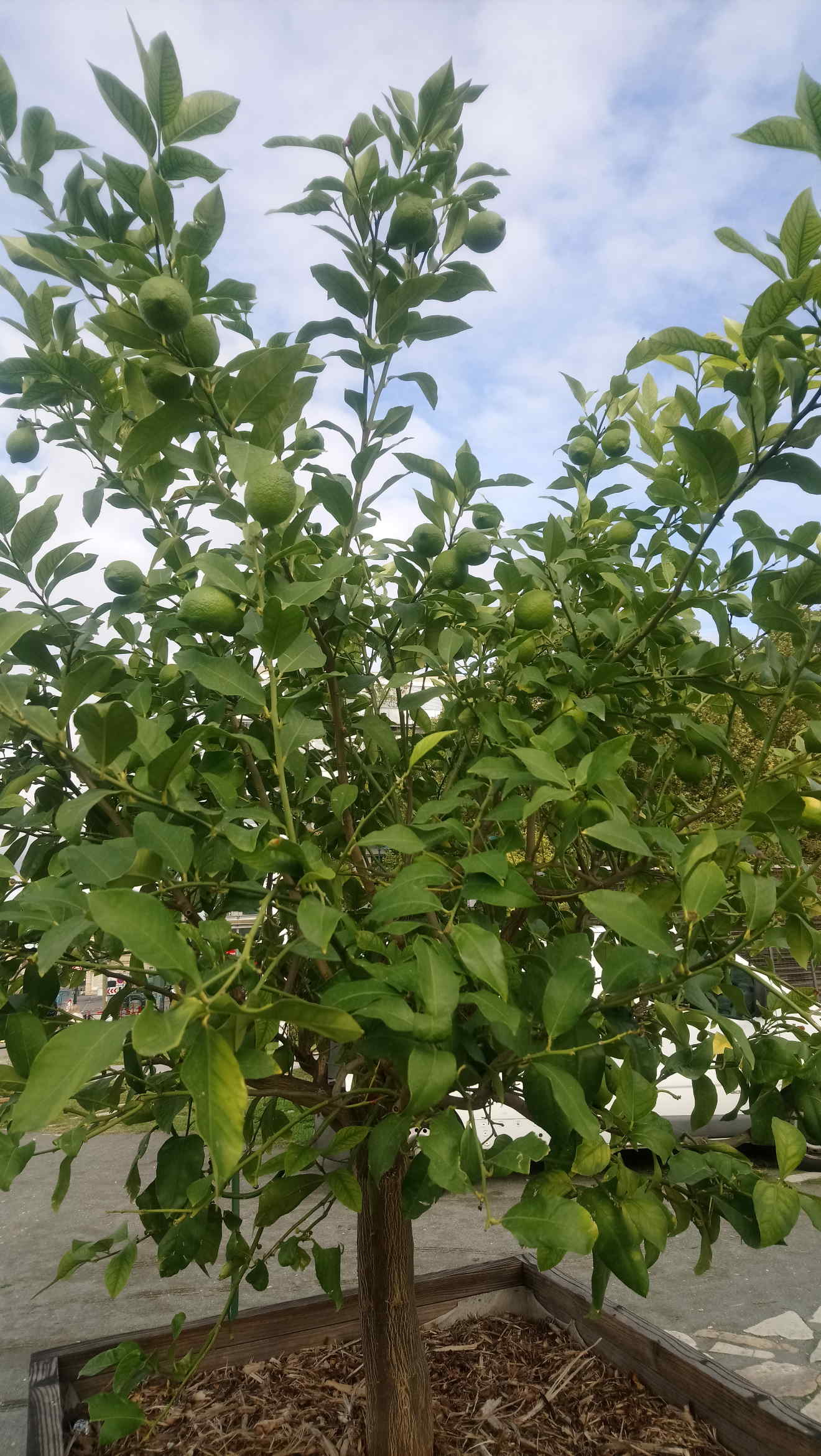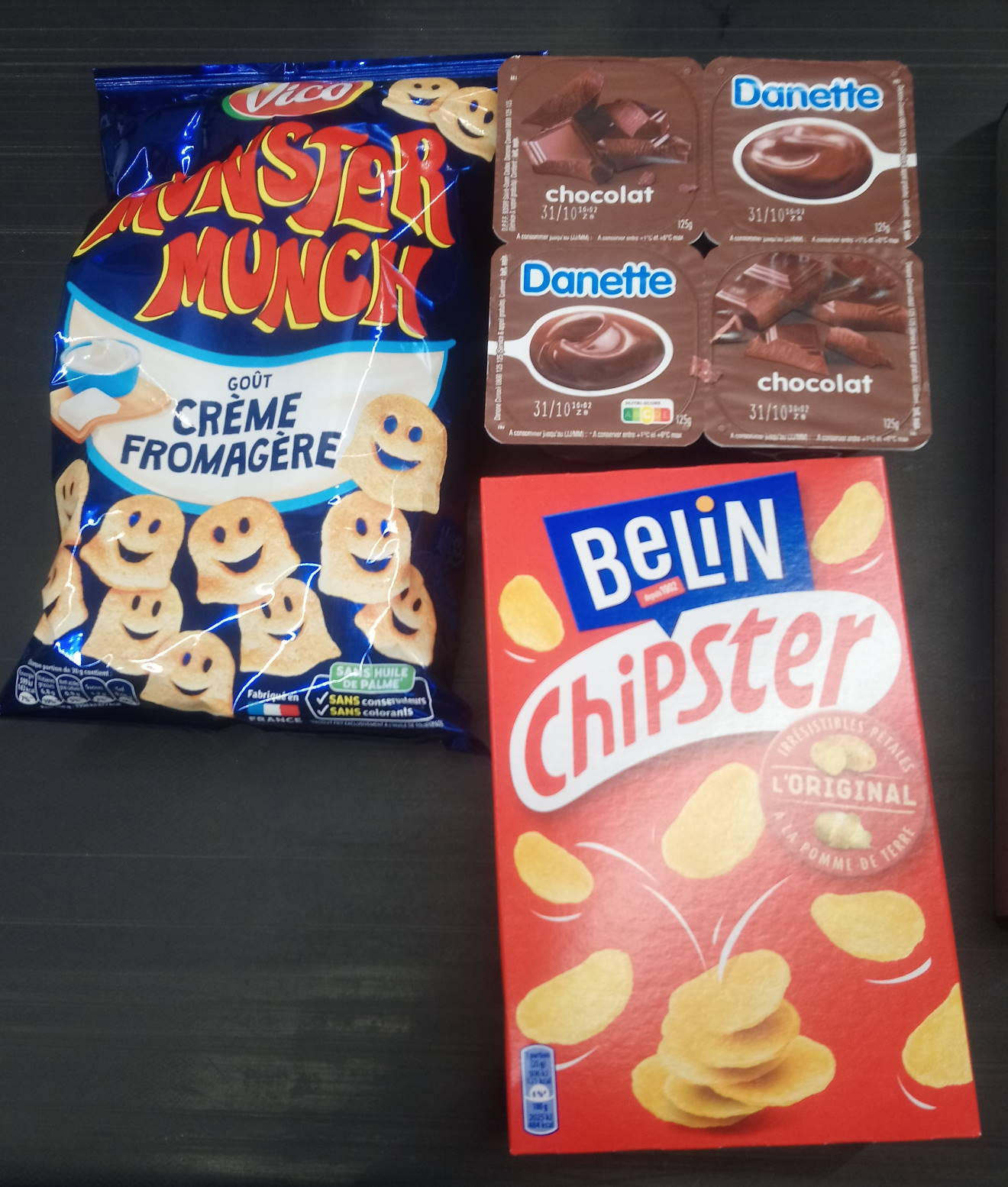 After a couple of hours back at the B&B, we headed out for dinner, hoping to visit another wine bar and a craft beer shop on the Rue Saint-James before dinner. Unfortunately both were closed so we went to a different wine bar and then decided to go for Japanese food for dinner seeing as there were so many Asian restaurants around. We were suitably confused as to whether to say "Merci" or "Arigato" at the end of the meal!
The next morning we caught the tram to the Jardin Public and spent an hour wandering around the botanical gardens there. We'd spied a Banh Mi cafe by Place Saint-Michel on our first night and were keen to see how it compared to those we'd had in Vietnam. I'm pleased to say it did not disappoint, especially as it was served on proper French baguette - delightful!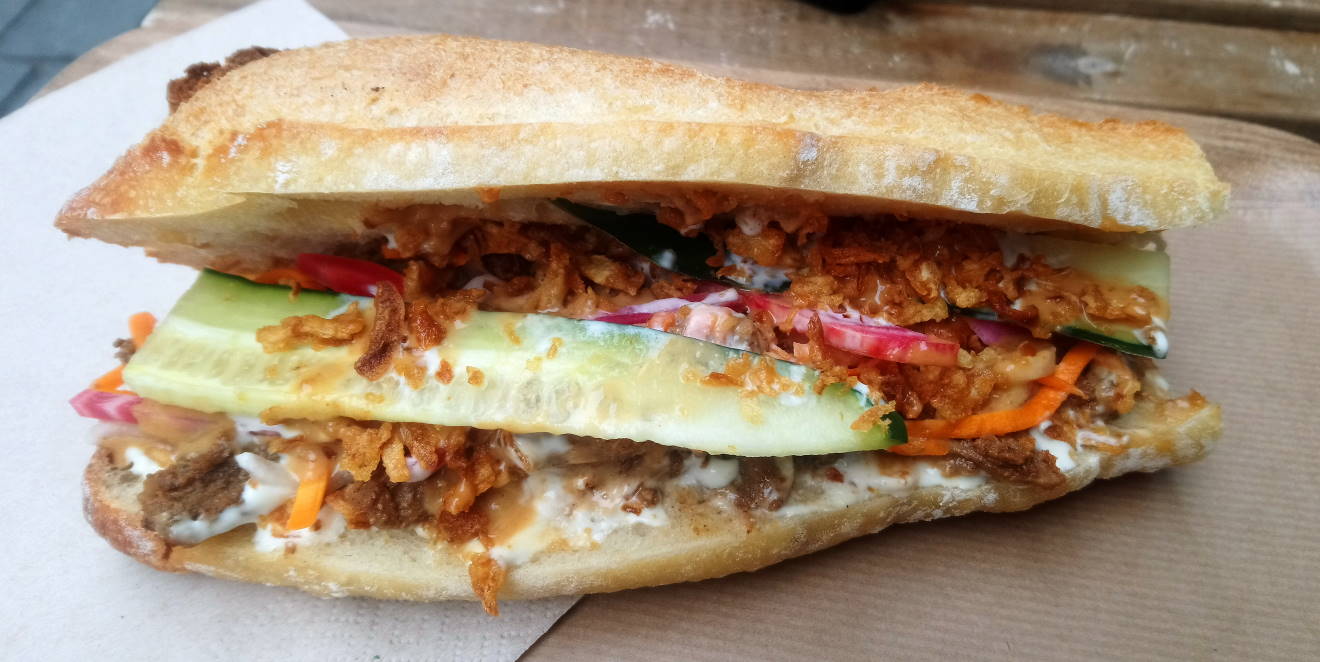 Our short stop over in Bordeaux complete, we headed to the station to catch a train to the French/Spanish border town of Hendaye. Bordeaux was very enjoyable and an easy city to find your way around. Most people spoke English but were also happy to let you try and speak French, which I really liked. Two days was plenty of time to see everything and get a feel for the place - perfect for a city break and easy to get to by train from the UK!